Beware: Chicago area bats infected with rabies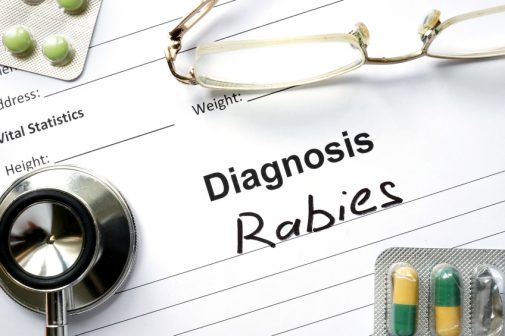 It's currently the peak season for bats, and Chicago residents are being advised to protect themselves after an increasing number of bats in the area have recently tested positive for rabies.
Rabies is a deadly viral disease that affects the central nervous system of infected humans and animals.
Although rabies in humans is very rare in the United States, with the recent increase, it is important to raise awareness. Dr. Stephen Sokalski, an infectious disease specialist at Advocate Christ Medical Center in Oak Lawn, Ill. sheds light on rabies and offers tips for prevention.
How people get rabies
The virus often lives in the saliva of infected animals and is transmitted to humans through a bite or scratch, explains Dr. Sokalski. Bats are the most common animal in the United States to have rabies, but it also occurs in wild animals like raccoons, coyotes and skunks.
Rabies causes approximately 55,000 deaths worldwide each year, with only one to three cases reported in the United States, according to the Centers for Disease Control and Prevention (CDC).
Steps to take if you've been bitten
Time is of the essence when seeking treatment for rabies. If a bat or another wild animal has bitten you, wash the wound immediately with soap and water and then visit your doctor or the emergency room. Your local health department should be notified, and they will work in partnership with your health care provider to determine if you're a candidate for the rabies vaccination.
"The vaccination is only effective when administered before symptoms of the infection start appearing, so it's essential to seek treatment as soon as possible after exposure to possible rabies," says Dr. Sokalski. "Once symptoms, which include fever, muscle weakness and confusion, start to appear, there's little that can be done, and the disease is often fatal."
What to do if you find a bat in your house
Never try to catch a bat yourself and instead call animal control or the local health department, who will send a professional to capture the animal.
Dr. Sokalski cautions that people should seek immediate medical attention if they encounter a bat in a room where they were sleeping. "Due to bats' very small teeth, people often don't even recognize they've been bitten because they feel no pain and don't see a visible wound."
How to protect yourself
The following precautions can help reduce your risk of rabies exposure:
Vaccinate your animals
Monitor your animals when they are outdoors
Never approach stray or wild animals
Contact animal control if you see an animal that looks ill or is acting strangely
Related Posts
Comments
About the Author
Julie Nakis, health enews contributor, is manager of public affairs at Advocate Children's Hospital. She earned her BA in communications from the University of Iowa – Go Hawkeyes! In her free time, she enjoys spending time with friends and family, exploring the city and cheering on the Chicago Cubs and Blackhawks.