Feeling sad or stressed? This may help brighten your mood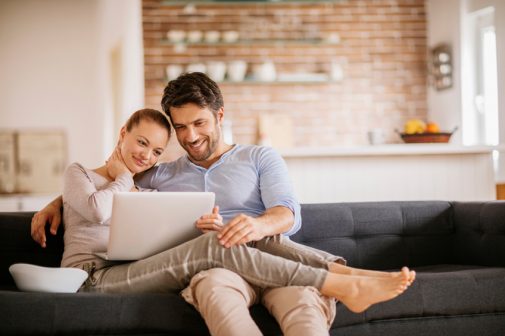 Are you feeling blue? New research reveals snapping a selfie and sharing it may brighten your mood.
The study published in the Psychology of Well-Being concluded that sharing photos on smartphones can be a stress reliever.
"Our research showed that practicing exercises that promote happiness via smartphone picture taking and sharing can lead to increased positive feelings for those who engage in it," lead author Yu Chen of the University of California's Donald Bren School of Information and Computer Sciences said in a press release.
As part of the study, more than 40 students were asked to take photos of themselves over the course of a month. The students were randomly divided into three groups. One group took selfies daily while smiling. The second group took photos of something that made them happy, while the third group took photos of something they thought would make someone else happy and then shared it with that person.
Throughout the course of the month, researchers collected nearly 2,900 mood measurements, such as how events throughout the day impacted the students' feelings. They concluded that all of the students experienced an increase in positive feelings. Some participants in the selfie group reported feeling more confident and comfortable with their smiling photos. Students who snapped photos of objects that made them happy became more reflective and appreciative; and those who shared photos with others reported the connection with friends and family helped relieve stress.
Dr. Tahir Sheikh, a psychiatrist at Advocate Good Samaritan Hospital in Downers Grove, Ill., says that selfies are a modern form of self-expression.
"Sharing a photo on social media helps us connect with friends and family. The immediate response provided through 'likes' or 'comments' can be very gratifying," says Sheikh. "However, the key is to not get obsessed with taking too many selfies, but instead think of it as a window into your life."
Related Posts
Comments
About the Author
Johnna Kelly, healthe news contributor, is a manager of public affairs and marketing at Advocate Christ Medical Center in Oak Lawn. She is a former newspaper reporter and spent nearly 10 years as a public relations professional working for state and county government. During her time as a communications staffer for the Illinois General Assembly, she was integral in drafting and passing legislation creating Andrea's Law, the nation's first murderer registry. In her spare time, she volunteers at a local homeless shelter, enjoys traveling, photography and watching the Chicago Bulls.