7 secrets of women who turned around their health and wellness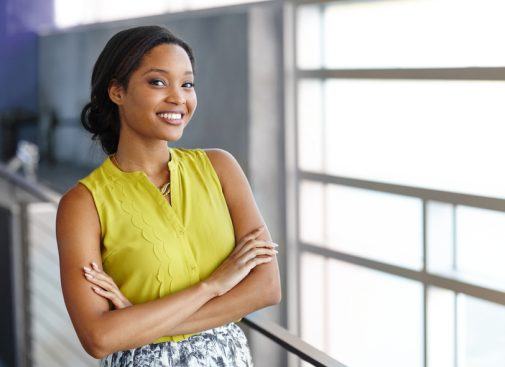 Does this describe you?
As women, we face multiple challenges in our lives. We accept the responsibility for the health and nutrition of our families. We are always engaged, playing the anchor role of mom, wife and sometimes, daughter. Then comes the job and its additional responsibilities. And our me-time shrinks. As a working mom with two school-going kids, I go through the same challenges every day.
What usually happens next
We search for help online and find new recommendations every time, promising to make us 'super-efficient.' Gradually, our health suffers, and this begins to affect the rest of the family.
Patients who approach us have looked at solutions, newest fads, diet trends and the latest gadgets to squeeze the maximum out of their stretched lives. They get caught in this game of trying everything until the next fad pops up, promising even better results. This see-saw weight loss and gain saps their mental and physical strength. As they become less effective and feel lost while trying to lose weight, it manifests as metabolic-syndrome (pre-diabetes), obesity, hypertension and type 2 diabetes. Some women even develop polycystic ovary syndrome ― making it harder for them to start a family when they want to, and heart disease, the number one killer of women.
Fortunately, many women are able to break this pattern. As a board certified physician specializing in medical wellness and obesity medicine, I have cared for, observed and coached women to achieve optimal health. Here are their secrets I wish all our patients knew.
They know the importance of me-time
These women understand that their own health is key to the health of their family. Just like the airlines tell us to put our oxygen mask on first before our children, women need to take care of themselves first, as they guide their family's nutrition and health care needs. It is their first step on the path to wellness.
They are grateful and have a positive attitude
They make an effort to be grateful every morning, focusing on the positives, thus evoking feelings of peace and joy. They bring their positive energy into life's fun events – birthdays, graduations, reunions and weddings.
They learn to keep it simple and focus on the basics
Want the next fad ― it is coming your way next week. Try searching for "low fat," "high fat," "low carb," "high carb," "high protein," "vegan," "low salt," "meat based" + "diet plans" on Google. There is plenty of information and even research backing each kind of diet plan. Try the same search next week and you will get newer results and latest fads. But they know that the basics about nutrition are simple and consistent as explained in number 4, 5 and 6 below.
They go for balanced nutrition rather than go on a diet
Being hungry by counting calories leads to binge eating when the dam breaks as the resolve weakens. This is a common problem with programs focused on calorie counting-those that use weight loss rather than proper body composition as a measure of success. Here is the secret of balanced nutrition for long-term success:
Consume good proteins, including legumes and hormone free animal products.
Eat good fats, such as nuts, seeds, avocado and olive oil, as well as veggies and complex carbs, including whole grain, fruits and starchy vegetables. The proportion of complex carbs should be increased as you begin to reach your optimal body composition.
They focus on improving body composition and not weight loss
The secret to drop the fat and keep the muscle ― the good component of body weight is not diet, calories counting or starvation. Starving leads to starvation mode, poorer body composition, drop in muscle mass, usually resulting in anxiety, binge eating and depression. Instead – these successful women focus on tracking and improving their body composition through physical activity and balanced nutrition.
They understand that even simple physical activity helps
Taking a brisk walk, using stairs instead of the escalator, yoga exercises-they all count.
They are committed and feel empowered
They have seen examples of others who have taken control of their health care journey and achieved the outcomes, including reversal of symptoms and risks of obesity, type 2 diabetes and cardiovascular disease. They feel empowered to reverse their medical risks and stick to their chosen path to wellness.
Dr. Meena Malhotra, a board certified obesity medicine physician on staff at Advocate Lutheran General Hospital in Park Ridge, specializes in weight loss. She's the medical director of Heal n Cure Medical Wellness.
Related Posts
Comments
About the Author
Dr. Meena Malhotra, a board certified obesity medicine physician on staff at Advocate Lutheran General Hospital in Park Ridge, specializes in weight loss. She's the medical director of Heal n Cure Medical Wellness at Northbrook and has been featured on Huffington Post.