'Stranger Things' cast member sheds light on genetic disorder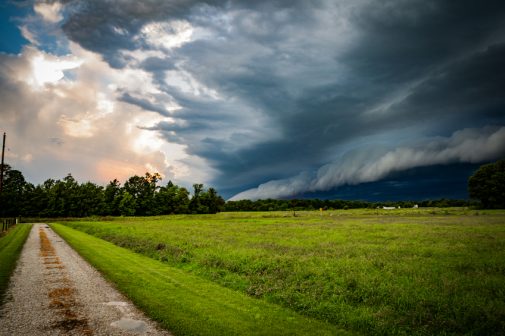 If you haven't heard about the recently released Netflix original series 'Stranger Things,' you may be living in the upside down.
The part-science fiction, part-horror drama centers around the disappearance of a young boy in small-town Indiana in the 1980s. But the show's plot isn't the only thing that has viewers talking.
Gaten Matarazzo plays Dustin, one of the best friends of the missing boy. Both Matarazzo and his character have cleidocranial dysplasia, a genetic condition that mainly affects an individual's bone and teeth development.
Other symptoms can include:
underdeveloped collarbones
sloping shoulders
delayed closing of fontanels (gaps between skull bones)
shorter stature, forearms, fingers
wide-set eyes
delayed loss of baby teeth and growth of adult teeth
The mutation can be passed on from an affected parent, or it can arise on its own in instances where there is no history of disorder in the family.
The young actor describes his case as quite mild, but the condition can be a daily struggle, depending on its severity. Matarazzo has had multiple mouth surgeries.
Though highly unlikely (the National Organization for Rare Disorders states the condition affects approximately one in one million individuals), "the condition is still common enough for geneticists to think about," says Dr. Brad Tinkle, medical director of clinical genetics at Advocate Children's Hospital in Oak Lawn, Ill.
"Other conditions with overlapping features are pretty rare as well," he says.
Nevertheless, Dr. Tinkle stresses the importance of all types of individuals sharing the limelight.
"It is always good to see how someone with a condition, and especially a deforming one, can have a 'normal' life and succeed. This is great for all viewers and those living with the same or similar conditions," says Dr. Tinkle.
The actor has been thanked by fans with cleidocranial dysplasia for embracing the condition and raising awareness.
Related Posts
Comments
About the Author
Holly Brenza, health enews contributor, is a public affairs coordinator on the content team at Advocate Health Care and Aurora Health Care. She is a graduate of the University of Illinois at Chicago. In her free time, Holly enjoys reading, watching the White Sox and Blackhawks, playing with her dog, Bear and running her cats' Instagram account, @strangefurthings.