There we sat, celebrating 50 years of marriage, over peanut butter sandwiches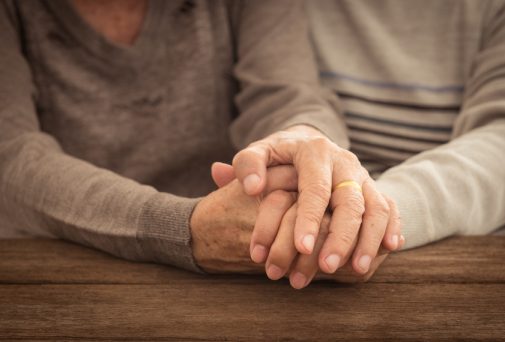 There we sat, my husband and me, celebrating 50 years of marriage over peanut butter sandwiches.
This was not how I envisioned our milestone anniversary. But cancer has a way of changing your plans.
Just over two years ago, I had a typical mammogram performed. Everything was normal. But just a year later, I noticed a lump on my left breast. After speaking with Dr. Timothy Knox, my primary care physician, I underwent another diagnostic bilateral mammogram on July 1st, 2015. The impression was highly suggestive of malignancy. Thankfully, I was able to undergo a needle core biopsy with imaging guidance that same day, as the physician was available at the Advocate Center for Breast Care. The news was tough: lobular carcinoma of the left breast.
After the biopsy, I was scared. I was told I could also get carcinoma in my right breast anywhere from six months to five years from then. My fearful tears told me I knew exactly what I wanted to do.
The double mastectomy was scheduled for July 13th, just 12 days after my mammogram. Every day, I think about how thankful I am that I did not have to wait months for the surgery. I didn't want or need a second opinion—I was confident that this team of doctors and specialists was perfect for me—Dr. Knox had placed me in excellent hands.
Thankfully, I had very little pain after surgery. But while listening to the next treatment options, I found myself crying again, out of stress and fear of the unknown. I didn't want to hear the side effects. I knew they would be difficult for me, as I have many allergies to medicines and foods. I suddenly felt as if I was losing control of my life.
A month later, I had a port a cath placed in order to deliver chemotherapy drugs. And so it began.
Meeting with Dr. Rami Haddad, hematologist/oncologist at Advocate Christ Medical Center in Oak Lawn, Ill.,  for my chemotherapy treatment plan meant learning I would undergo six treatments, one every three weeks. Again, I was faced with a variety of side effects, this time including hair loss, fatigue, nausea, appetite loss, anxiety, loss of taste—and of course, pain. Right away, I heard myself asking Dr. Haddad if I could drive. I wanted some control over the journey I was about to embark on.
After the first chemotherapy treatment, I was handed a prescription for anxiety medication. I never filled that prescription. I didn't need it. I was confident in my care team.
Dr. Haddad was amazed how well I was doing during treatment. Needless to say, I was tired after receiving chemotherapy treatments and Neulasta injections (used to stimulate growth of white blood cells.) But why complain? It could always be worse. I made friends during treatments, shared stories, hobbies and recipes—I was, and still am, a good cook!
I underwent genetic testing for my family. The counselor mapped more of my family history during the two to three hours I was interviewed than I was able to do over a year and a half through ancestry websites! Fortunately, I learned my cancer is not hereditary.
Following genetic counseling was radiation oncology with Dr. Faisal Vali. He told me I could stop radiation at any time, but I stuck the course. The treatments took 33 visits over two months. My skin did burn from the radiation, but I treated it as directed and still continue today, although the area is no longer red or sore.
You may not know it, but cancer treatments can change your senses. I lost my appetite and taste (it is finally coming back—I'm at about 60 percent). But for an entire year, everything tasted like cardboard, which explains why we celebrated with peanut butter sandwiches. I ate baked potatoes every day for lunch and for dinner: chicken soup, noodles and cheese sticks. Breakfast was cream of wheat. To drink—unsweetened iced tea and water. It all tasted the same.
But something I never lost was the support of my wonderful, loving and caring husband and my friends. They are my best medicine. The daily calls of encouragement from my son have made all the difference, and most importantly, prayer, has seen me through. My daughter and my brother are my long distance support.
Six years ago, my brother was diagnosed with pancreatic cancer. He underwent the Whipple procedure, which involves removal of parts of the pancreas, small intestine, gall bladder and stomach. Today, he continues his journey. He is my inspiration. Our parents made us fighters.
I read recently that being diagnosed with cancer is life-changing, and how you handle it is your choice. Looking back, I'd say this couldn't be a truer statement.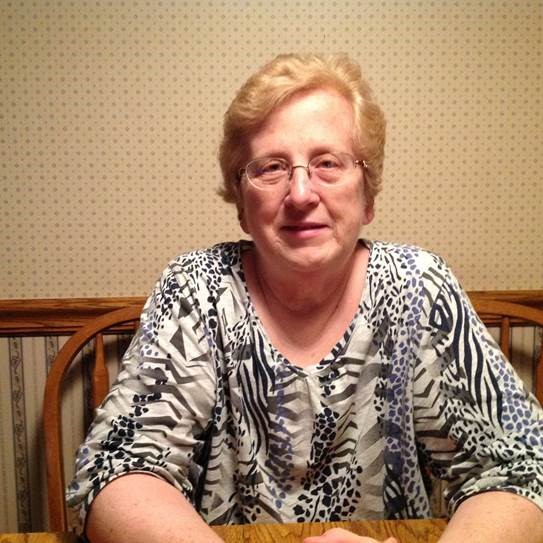 Related Posts
Comments
About the Author