Former Blackhawks player diagnosed with debilitating disease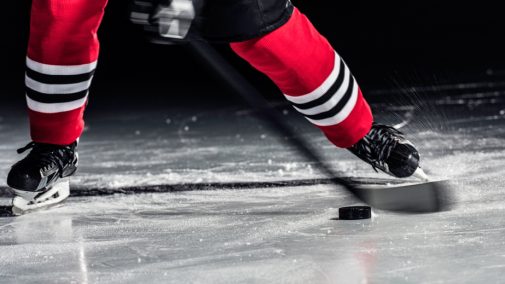 Last week, it was announced that Former Chicago Blackhawks left wing Bryan Bickell had been diagnosed with multiple sclerosis, a chronic autoimmune disorder that interrupts the brain's communication with the rest of the body.
The disease attacks the protective tissue surrounding nerve fibers in the spinal cord, brain and optic nerves, leaving behind scar tissue, or plaque. The plaque interferes with nerve impulses and leads to pain, numbness, coordination issues and a number of other symptoms.
After experiencing a shooting pain in his shoulder, the two-time Stanley Cup champion and 30 year-old father of two thought he had slept on his shoulder wrong and that he was consequently suffering from a pinched nerve. But after the pain spread to his leg, his concern increased. "Everybody knows your own body and what's normal, what's not normal," Bickell said in a statement released by his current team, the Carolina Hurricanes. "This was definitely not normal."
While there is no cure for multiple sclerosis, studies have shown that early treatment of the disease has led to better outcomes and a delay of advancement of disability. Physicians pay special attention to treating symptoms, delaying progression, managing flare-ups, improving function and offering support.
"Although a person can have more aggressive forms of multiple sclerosis, present therapies and those upcoming allow most patients to live a full and active life," says Dr. Arthur Itkin, a neurologist and multiple sclerosis specialist with Advocate Christ Medical Center's Neurosciences Institute in Oak Lawn, Ill.
The athlete and his health care team are hopeful they can manage his symptoms and keep him on the ice. "You're just scared for the other stage where I've been playing hockey for so long and this definitely could be it. There are roads in life, and this could take me down a different road," Bickell said.
Related Posts
Comments
About the Author
Holly Brenza, health enews contributor, is the public affairs coordinator at Advocate Children's Hospital. She is a graduate of the University of Illinois at Chicago. In her free time, Holly enjoys reading, watching the White Sox and Blackhawks, playing with her dog, Bear and running her cats' Instagram account, @strangefurthings.