New study finds more of this equals more happiness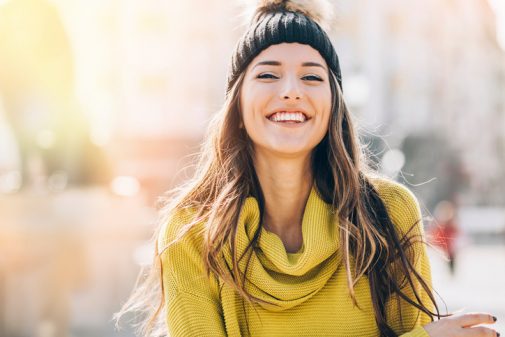 The 1980's hit "Walking on Sunshine" could be a mantra to break your winter blues as new research suggests sunlight is an automatic mood lifter.
The Journal of Affective Disorders published the research from Brigham Young University (BYU) that found exposure to sunlight is the greatest weather-related factor determining mental health outcomes.  The study was performed by a university psychologist, physicist and statistician who compared daily environmental data from the school's Physics and Astronomy Weather Station with emotional health data for more than 16,000 students who were being treated at the BYU Counseling and Psychological Services Center.
The research concluded that more sun equals relatively stable emotions. But as seasons change and the amount of sunlight in the day is reduced, levels of emotional stress increase. Temperature, pollution and rain were taken into consideration but did not have an impact on mental health, according to the study.
"That's one of the surprising pieces of our research," said researcher Mark Beecher, BYU psychologist, in a press release. "On a rainy day, or a more polluted day, people assume that they'd have more distress. But we didn't see that. We looked at solar irradiance, or the amount of sunlight that actually hits the ground. We tried to take into account cloudy days, rainy days, pollution . . . but they washed out. The one thing that was really significant was the amount of time between sunrise and sunset."
The study's conclusion is especially significant as much of the country recently transitioned to standard time that includes early sunsets and dark commutes home.
Dr. Maleeha Ahsan, a psychiatrist at Advocate Good Samaritan Hospital, Downers Grove, Ill., says 20 percent of Americans suffer from Seasonal Affective Disorder (SAD). This mild form of depression stems from the change in seasons. People who suffer from SAD tend to sleep more in the winter versus summer and experience insomnia, irritability, an increased appetite and can be easily distracted.
"While the cold, gloomy days can make you want to hibernate during the winter months, it's best to get outside and soak up the sun," he says.
Dr. Ahsan suggests the following tips to counteract the winter blues:
Bundle up and walk outside during your lunch hour or take up a winter sport. Just 10 minutes a day will boost your mood and tell your body to make more vitamin D.
Maintain a nutritious and well-balanced diet that includes vitamin D fortified foods such as milk, cereal, yogurt, eggs, salmon and tuna. Good nutrition is essential to mental well-being.
Exercise. Dancing, biking, swimming, yoga and even brisk walking will increase endorphins and ease anxiety and depression.
Related Posts
Comments
About the Author
Johnna Kelly, healthe news contributor, is a manager of public affairs and marketing at Advocate Christ Medical Center in Oak Lawn. She is a former newspaper reporter and spent nearly 10 years as a public relations professional working for state and county government. During her time as a communications staffer for the Illinois General Assembly, she was integral in drafting and passing legislation creating Andrea's Law, the nation's first murderer registry. In her spare time, she volunteers at a local homeless shelter, enjoys traveling, photography and watching the Chicago Bulls.