Ask a Doc: Should everyone over 40 be on cholesterol meds?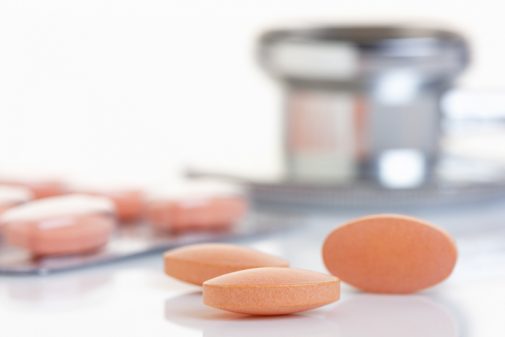 Q: I read recently that the U.S. Preventive Services Task Force (USPSTF) is now recommending everyone over age 40 be screened for the use of statins. Is this true?
Dr. Raminder Singh M.D., interventional cardiologist with Advocate Heart Institute, weighs in.
A: First, it's important to understand that there are currently no national guidelines for the use of statins – which are drugs used to lower or manage cholesterol. Different medical societies and associations have somewhat differing guidelines.
Most cardiologists follow the American College of Cardiology (ACC), which significantly changed its guidelines in 2013 in partnership with the American Heart Association (AHA), though not without some controversy. These guidelines aimed to cast a wider net among patients who may be at risk for cardiovascular disease by looking past LDL or "bad cholesterol" levels to develop a more comprehensive risk profile including weight, blood pressure and lifestyle factors.
The new guidelines by the USPSTF casts this net a bit wider still for starting statins as a preventative measure for those who may be at risk for cardiovascular disease by focusing more on age than current ACC/AHA guidelines. The task force recommends people ages 40 to 75 who have one or more risk factors — such as high cholesterol, high blood pressure, diabetes or smoking that put them at a 10 percent or greater risk of having a heart attack or stroke in the next 10 years — should be on statins. The report also claims those at 7.5 to 10 percent risk may benefit from statins, but does not go so far as to recommend them (whereas ACC/AHA guidelines do).
The guidelines have not changed for patients who already have had a clinical atherosclerotic disease such as coronary artery disease, stroke, peripheral artery disease, etc. These patients should be on maximally tolerated high intensity statin doses per ACC guidelines.
It is important to understand that USPSTF makes recommendations about the effectiveness of specific preventive care measures for patients who do not have obvious signs or symptoms. In fact, their recommendations are used as benchmarks for coverage by the Affordable Care Act and Medicare.
Your physician uses guidelines as just that – a helpful guide to develop a customized plan for care for your unique health needs. Getting your annual physical with your primary care physician and knowing your numbers – blood sugar, blood pressure, cholesterol and weight – are critical first steps in preventing cardiovascular disease or other health issues. Together, you and your physician can decide what lifestyle changes and drug therapies – if needed – are right for you.
Related Posts
Comments
About the Author
Tonya Lucchetti-Hudson, health enews contributor, is public affairs director for Advocate Medical Group and Advocate Physician Partners.