Could a simple intervention shorten your hospital stay?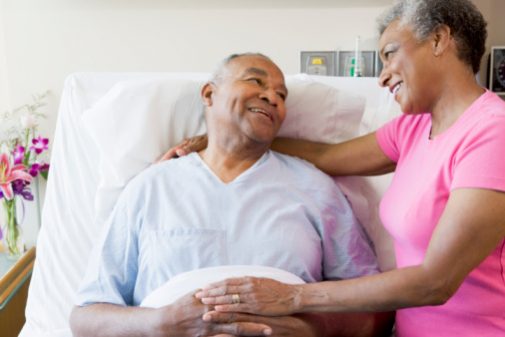 Optimizing nutrition care in the hospital could help reduce 30-day readmission rates by 27 percent and the average hospital stay by almost two days for malnourished patients, according to a new joint study from Abbott and Advocate Health Care.
While proper nutrition care is vital to staying healthy, its importance becomes even more critical for patients recovering in a hospital. Across the U.S., between 30 percent and 50 percent of patients enter the hospital either malnourished or at significant risk of malnutrition, study authors say.
The study, published online yesterday in the Journal of Parenteral and Enteral Nutrition, followed more than 1,200 adult patients during their hospital stay to assess the impact of a nutrition program. The program consisted of malnutrition risk screenings using a validated tool on the hospital's electronic medical record system and, if certain criteria were met, nutrition treatment in the form of oral nutrition supplements. It also included an educational component, in which dietitians explained to patients the important role nutrition plays in their recovery.
When compared to a control group, researchers found that the nutrition care program had an impact, on average, of:
Reducing the chances of a patient's readmission from 22.1 percent to 16.1 percent (a 27 percent reduction)
Shortening a patient's length of stay from 7.2 days to 5.4 days (25 percent reduction)
"Incorporating a simple nutrition care program at hospitals can dramatically accelerate patients' recovery times, and if adopted by providers nationwide, could have tremendous benefits for the health care system at large," said Dr. Krishnan Sriram, a tele-intensivist at Advocate Health Care and lead author of the study. "Advocate has been a pioneer in implementing data-driven, value-based care at our hospitals, but it's important for all care providers to consider the effect of even modest interventions, which can significantly improve outcomes while reducing the overall cost of care."
As hospitals seek to identify ways to enhance patient care and reduce readmissions, this study builds on existing research that confirms nutrition can be a simple, cost-effective tool.
"This one-of-a-kind study is leading the way as a model for other hospitals around the world to use nutrition for improving patient care, whether they are in a rural town or urban city," said Suela Sulo, PhD, a health outcomes researcher at Abbott and study co-author. "By prioritizing nutrition in the hospital, health care providers can help ensure they are giving their patients the best chances of recovering, and getting them back to living a healthy life."
Related Posts
Comments
About the Author
Adam Mesirow, health enews managing editor, is media relations director of Advocate Health Care and Aurora Health Care. Securing high-profile media placements for more than a decade, he loves to tell a good story. Adam earned a Bachelor's degree in Public Policy from the University of Michigan. He lives in Chicago and enjoys playing sports, reading TIME magazine and a little nonsense now and then.