Articles by "Adam Mesirow"
Adam Mesirow, health enews managing editor, is media relations director of Advocate Health Care and Aurora Health Care. Securing high-profile media placements for more than a decade, he loves to tell a good story. Adam earned a Bachelor's degree in Public Policy from the University of Michigan. He lives in Chicago and enjoys playing sports, reading TIME magazine and a little nonsense now and then.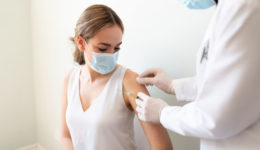 The agency's endorsement follows new evidence of J&J's safety and effectiveness, as well as consideration of rare adverse events and the overall vaccine supply.