Lady Gaga reveals she suffers from a mental illness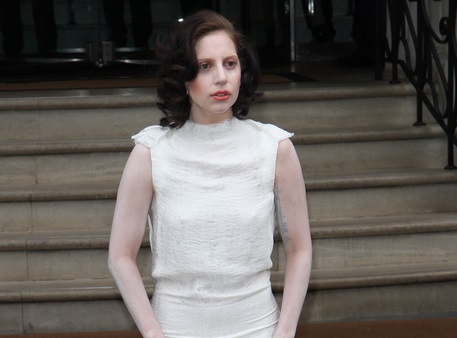 Grammy-winner Lady Gaga shared this week that she suffers from Post-Traumatic Stress Disorder (PTSD), a mental illness that results after people experience a trauma related to war, abuse and other catastrophic, life-threatening events. Gaga, who says she developed PTSD after being raped as a teenager, hopes that by sharing her battles with PTSD, she can eliminate stigmas around mental illness and encourage others to seek help.
"My own trauma in my life has helped me to understand the trauma of others," the singer told the Today Show. "I suffer from a mental illness—I suffer from PTSD. I've never told anyone that before, so here we are."
According to the National Center for PTSD, approximately seven out of 100 people will suffer from PTSD at some point in their lives. Symptoms of PTSD include flashbacks, nightmares, clinical depression, hyper-arousal and severe anxiety.
"Your nervous system has two reactions to stressful or traumatic events – mobilization and immobilization," says Dr. Danuta T. Kowalski, an internist at Advocate Medical Group in Chicago. "Mobilization is your normal fight or flight reaction, which subsides after the danger has passed. Immobilization occurs when your body is overwhelmed with stress and unable to move forward after the trauma – this is PTSD. Sufferers of PTSD often describe this feeling as being 'stuck'."
Kowalski says psychotherapy or counseling can help ease symptoms of trauma. She also recommends some other tips to help ease symptoms. They include:
Exercise.  Focusing on body movement can help alleviate stress from the nervous system.
Connect with others. Interaction with friends and family who make you feel safe and loved is one of the most effective ways to bring balance to the nervous system. It is important that friends and family members are educated about the effects of PTSD to help them better comfort and support their loved ones.
Relax. Breathing exercises, meditation, massage therapy and yoga can produce a calming effect and help to regulate the nervous system.
Avoid alcohol and drugs. Self-medicating symptoms of PTSD can actually prolong and intensify negative feelings.
Learn more about Advocate Health Care's Behavioral Health Services, which are made possible by philanthropic support.
Related Posts
Comments
About the Author
Janine Sheedy is a public affairs and marketing manager at Advocate Health Care in Downers Grove. She holds a B.A. in communications from Loyola University New Orleans and an MBA from Loyola University Chicago. She has more than seven years of communications experience, most recently serving as a public relations and marketing manager for the Illinois Hospital Association. In her free time, she enjoys traveling, reading and Green Bay Packers football. On September 9, 2017, Janine will be running for the coveted Musky Queen title at Wills Northwoods Inn.