Could a new discovery hold the key to controlling diabetes?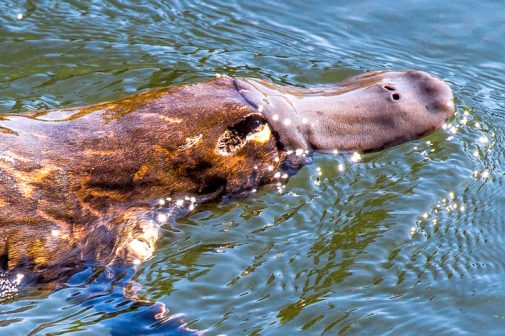 Many people are surprised to find out that the duck-billed platypus is venomous. But they may be more shocked to learn that this venom may hold the key that unlocks new treatments for Type 2 diabetes in humans, according to a new study.
Australian researchers found that the same hormone that regulates the animal's blood sugar is produced in their venom. This hormone, glucagon-like peptide-1 (GLP-1), is normally secreted in the gut of both people and animals and causes the body to release insulin and lower blood sugar levels.
In people, the GLP-1 hormone typically breaks down within minutes. In people with type 2 diabetes, the short life span of the hormone isn't enough to maintain the right insulin-blood sugar balance.
But researchers discovered that platypuses and their monotreme (egg-laying mammals) Australian cousins, the spiny ant eater (echidna), have evolved changes in GLP-1 that resist this rapid deterioration. This stability makes the platypus-version of the hormone a possible starting point for developing new medications that could help diabetics.
"Obviously this is very preliminary research, but it certainly points in a promising direction for people who have diabetes," says Dr. Varsha Bhan, an internal medicine physician on staff at Advocate South Suburban Hospital in Hazel Crest, Ill. "GLP-1 plays a significant role in insulin release and regulation, so any advances in that area could make a big difference."
The Centers for Disease Control and Prevention reports that 29.1 million people in the U.S. have diabetes and more than 8 million are undiagnosed. According to Dr. Bhan, people develop diabetes because their pancreas doesn't produce enough insulin or it doesn't recognize the insulin the body makes.
"For many people, diabetes can be prevented or managed through a sensible diet and regular exercise," she says. "But any and all help is welcome as we all work to minimize the effects of this potentially very dangerous chronic disease."
Related Posts
Comments
About the Author
Nate Llewellyn, health enews contributor, is a manager of public affairs at Advocate Medical Group. Nate began his career as a journalist and builds daily on his nearly 20 years of writing experience. He spends most of his free time following his wife to their two sons' various activities.