Raising awareness about 'killer in disguise' could save lives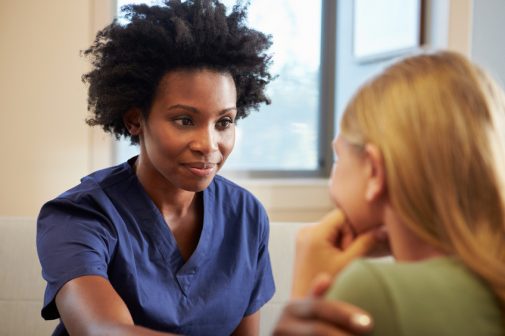 It's winter. Your skin hasn't seen the sunlight in weeks. In this situation, some might find themselves considering heading to get a little artificial sun. But this dangerous trend has consequences that many, especially teens, don't consider.
In fact, new research suggests that prohibiting teens under the age of 18 from indoor tanning could prevent thousands of melanoma cases.
The Journal of the American Academy of Dermatology published the research from the U.S. Centers for Disease Control and Prevention, which concluded restricting anyone under the age of 18 from indoor tanning could prevent nearly 62,000 melanoma cases and more than 6,700 melanoma deaths of Americans who are currently 14 and younger. It is estimated that this would translate to a savings of $342 million in melanoma treatment costs.
Dr. Rania Agha, a dermatologist at Good Samaritan Hospital in Downers Grove, Ill., says the study's results confirm his experience that teens are more concerned about their looks than their future health.
"Society tells us that having a little color or bronzed glow makes you look 'healthy.' It is these kinds of misconceptions that encourage teens and adults alike to use indoor tanning beds. Unfortunately, this unhealthy behavior can cause premature aging and can lead to melanoma, the deadliest form of skin cancer," says Dr. Agha. "Many of my patients are not aware of the dangers of tanning; after explaining the seriousness of this matter to them, many of them return to my office with the cancellation notice of their tanning bed memberships!"
Dr. Agha says raising awareness and educating the public about this "killer in disguise" is critical.
Indoor tanning increases the risk of melanoma by 75 percent, according to the American Academy of Dermatology.
Skin cancer is the most common cancer in the United States. In fact, it is estimated that more than 76,000 new cases of invasive melanoma will be diagnosed this year, according to the Skin Cancer Foundation.
The new research supports the U.S. Food and Drug Administration's (FDA) proposed ban on indoor tanning by anyone under the age of 18. So far, at least a dozen states and the District of Columbia have passed laws that restrict the age.
In addition, the American Academy of Dermatology Association is also advocating for the FDA's proposed age restriction.
"We hope this study motivates the FDA to save lives and lower health care costs by finalizing this proposal as soon as possible. Moreover, we hope these dramatic figures remind the public, especially young people, to stay out of indoor tanning beds," said Dr. Abel Torres, president of the American Academy of Dermatology Association.
Dr. Agha recommends monthly skin self-exams and yearly exams with a trained professional, such as a dermatologist.
"During the monthly self-exam, look for the ABCDE signs of melanoma. If you notice one or more of the signs, make an appointment with your doctor immediately," she says.
The ABCDEs of melanoma include the following signs as they relate to moles:
Asymmetry
Border irregularity
Color change
Diameter greater than 6mm
Evolving or changing lesion.
Related Posts
Comments
About the Author
Johnna Kelly, healthe news contributor, is a manager of public affairs and marketing at Advocate Christ Medical Center in Oak Lawn. She is a former newspaper reporter and spent nearly 10 years as a public relations professional working for state and county government. During her time as a communications staffer for the Illinois General Assembly, she was integral in drafting and passing legislation creating Andrea's Law, the nation's first murderer registry. In her spare time, she volunteers at a local homeless shelter, enjoys traveling, photography and watching the Chicago Bulls.