Petroleum jelly may be the key to a multi-billion dollar health problem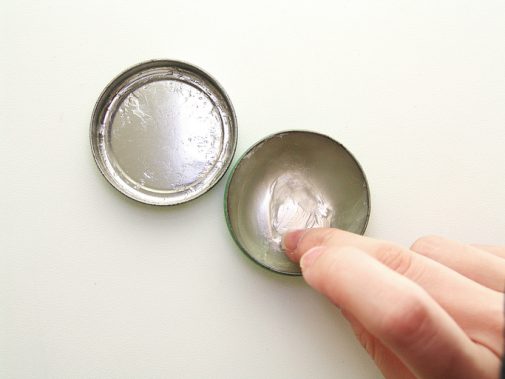 Vaseline may be the cost-effective key to preventing childhood eczema, according to a new study. Results show that applying petroleum jelly, the generic name for Vaseline, regularly for the first six months of a child's life can head off this itchy, and expensive, skin condition.
Researchers found that applying seven common moisturizers daily or at least five times a week reduced the chances of developing eczema by 50 percent. But, the cheapest option – petroleum jelly – worked just as well as the other more expensive options.
A recent Cleveland Clinic study showed that families caring for a child with the costly skin disorder can spend as much as 35 percent of their spending money, an average of $274 per month, treating the condition. The researchers from the petroleum jelly study estimated an average six-month preventive supply of Vaseline would cost $7.30.
"So many children suffer greatly from the itching and swelling of eczema," says Dr. Sandra McGowan, a family medicine physician at Advocate South Suburban Hospital in Hazel Crest, Ill. "And so many parents, willing to do just about anything to ease their children's pain, suffer from the economic burden of dealing with the condition."
Eczema impacts nearly 20 percent of children in some states and costs the U.S. healthcare system as much as 3.8 billion dollars every year.
"Eczema, with the itching, infections and other complications, can be a terrible disease for children and their families to deal with," says Dr. McGowan. "It would be a great benefit to very many families if we can fight this condition cheaply and effectively."
Both the National Eczema Association and The American Academy of Pediatrics recommend petroleum jelly as a moisturizer for treatment.
"Many physicians recommend petroleum jelly for eczema because it is generally well tolerated and doesn't sting, even for the very young, or very sensitive," says Dr. McGowan. "For those concerned about impurities in petroleum jelly, there are other options, but Vaseline has proven to be a very good value in the fight against eczema."
Related Posts
Comments
About the Author
Nate Llewellyn, health enews contributor, is a manager of public affairs at Advocate Medical Group. Nate began his career as a journalist and builds daily on his nearly 20 years of writing experience. He spends most of his free time following his wife to their two sons' various activities.