For those looking to prevent dementia, this activity may be the key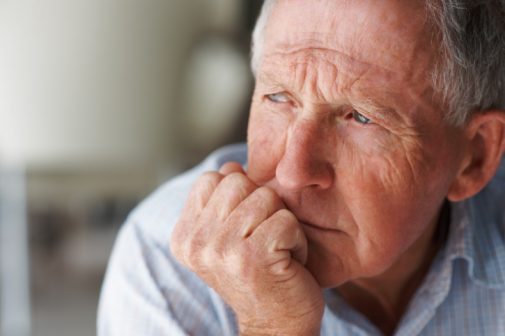 Frequent sauna use may reduce the risk of dementia and Alzheimer's disease by up to two-thirds, according to a recent study from researchers in Finland.
Men who used a sauna four to seven times a week were 66 percent less likely to be diagnosed with dementia compared to those who went to the sauna only once a week. The findings are based on data compiled over 20 years from more than 2,300 middle-aged men living in the eastern part of Finland, where saunas are a significant part of the culture.
The study participants were divided into three groups: those who used the sauna once a week, those who went sauna bathing two to three times a week, and those who used the sauna four to seven times a week.
Analysis shows that the more often the participants went sauna bathing, the lower their risk of dementia. Among those who used the sauna four to seven times a week, the risk of any form of dementia was 66 percent lower, and the risk of Alzheimer's disease 65 percent lower than among those who went just once a week.
"This points in a very interesting direction for those actively looking to prevent dementia and Alzheimer's," says Dr. Srinivas Reddy, a cardiologist on staff at Advocate South Suburban Hospital in Hazel Crest, Ill. "Studies have shown that saunas may improve circulation and reduce blood pressure, both of which cut the risk of getting dementia."
Previous examination of the participants in this study found that men who used a dry-heat sauna four to seven times a week had significantly lower death rates from cardiovascular disease and stroke than those who only used the sauna once a week.
Dr. Reddy says that a heart-mind connection has be validated by a number of previous studies.
"Cardiovascular health can certainly affect the brain in a number of ways," he says. "We know that improved blood flow to the brain leads to better overall mental function in areas such as planning, organizing, and attention."
Heat, in any form, is known to dilate, or widen, the arteries of the body, says Dr. Reddy. Because this dilation can stress your heart, he adds, people need to talk with their physician before starting any sort of regular sauna usage.
In addition to the purely biological causes and effects, says Dr. Reddy, sauna bathing may also help present and future mental health because of the relaxation and sense of well-being that it may provide.
"Using a sauna tends to be a very stress relieving experience with the heat helping to relax you," he says. "And there is a lot of evidence that chronic stress contributes to the risk of dementia and Alzheimer's disease."
Related Posts
Comments
About the Author
Nate Llewellyn, health enews contributor, is a manager of public affairs at Advocate Medical Group. Nate began his career as a journalist and builds daily on his nearly 20 years of writing experience. He spends most of his free time following his wife to their two sons' various activities.