Which is better: work-life balance or work-life blending?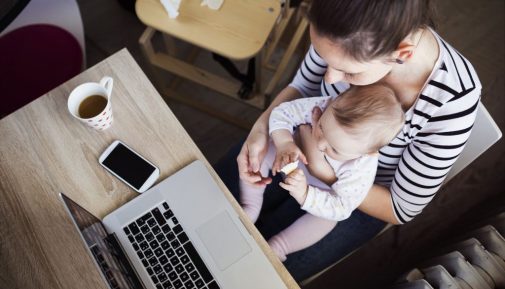 In today's business climate of doing more with less, employees must juggle work and family obligations under the expectation of being available professionally 24/7.
This need to always be "on" and "connected" can encroach on people's personal life and affect their mental and physical well-being.
In an effort to gain a better understanding of how employees manage their personal and work lives, Google's People Analytics Team asked their own employees what work-life arrangement they preferred and what their actual work-life experience was currently.
To help Googlers answer this question, they were provided two strategies that people tend to use to manage their work and non-work roles:
Segmentors – Employees who create clearly defined boundaries between their personal and work lives.
Integrators – Employees who blur the lines between work and home.
"We found that, regardless of preference, segmentors were significantly happier with their well-being than integrators. Additionally, segmentors were more than twice as likely to be able to detach from work (when they wanted to)," according to Google's Re:Work blog.
While less than a third of Google employees identified themselves as segmentors, more than half of the self-identified integrators said they wished they could segment their lives better.
In an effort to help employees achieve work-life balance, Google is testing out new programs. For example, the company's Dublin office tested a pilot program called "Dublin Goes Dark," where employees hand in their devices before leaving the office to ensure they completely disconnect from work during off hours.
"Googlers said that this site-wide effort resulted in a shared sense of stress relief for many," reported Re:Work.
Dr. Tahir Sheikh, psychiatrist at Advocate Good Samaritan Hospital in Downers Grove, Ill. says it is important to create a balance between work and personal obligations in order to reduce stress and increase happiness.
"We all experience stress. But when our stress elevates to a level where it affects our productivity and relationships, then it's time to take a step back and find a way to balance everything out," says Dr. Sheikh. "Chronic stress can wreak havoc on the body by weakening the immune system and making us more susceptible to colds, backaches and even heart disease."
For those who are experiencing an imbalance in work and personal life, Dr. Sheikh suggests answering the following questions in order to uncover solutions to the problem:
What would help you achieve a healthier balance between work and home?
Can your work hours be adjusted?
Can you adjust your personal activities and family obligations?
Can you delegate any of your work or personal obligations?
Can you look for another job?
Can you cut back on your spending so you can work less?
Are you overbooking yourself?
Next, evaluate your options. Discuss specific concerns with your supervisor and work on solutions that will allow you to meet expectations but alleviate some of the stress factors associated with the position.
"During these stressful times, it's important to reframe the situation in your mind so you can start to cope in a healthier manner," says Dr. Sheikh.
Related Posts
Comments
About the Author
Johnna Kelly, healthe news contributor, is a manager of public affairs and marketing at Advocate Christ Medical Center in Oak Lawn. She is a former newspaper reporter and spent nearly 10 years as a public relations professional working for state and county government. During her time as a communications staffer for the Illinois General Assembly, she was integral in drafting and passing legislation creating Andrea's Law, the nation's first murderer registry. In her spare time, she volunteers at a local homeless shelter, enjoys traveling, photography and watching the Chicago Bulls.