All the best wishes to a miracle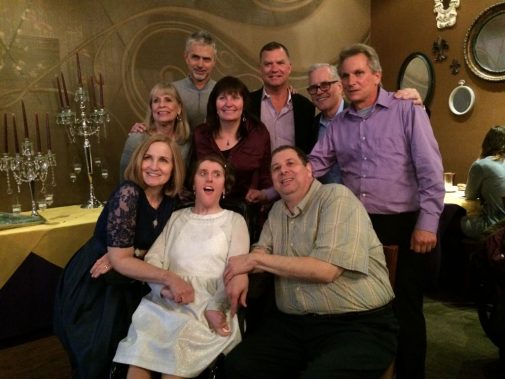 "All best wishes to a miracle," Dr. John Ruge wrote for our daughter, Libby's, 30th birthday. Words not said lightly, words with an impact, words that had both my husband and me in tears.
Libby's original due date had been February 28, 1987, but she was delivered prematurely on November 15, 1986 in Dallas, Texas at 25 weeks gestation. Weighing in at just one pound and 15 ounces, we knew there were going to be medical concerns.
We soon found out Libby had an Apgar score of one at birth, and just days later, she suffered an intraventricular grade III brain bleed. I watched as the neonatologist wrote in her chart, "Talked to the parents, survival in doubt."
Fast forward 30 years and 79 surgeries, and Libby's life is not defined so much by her quadriplegic cerebral palsy as it is by the word "miracle."
Upon our move to the Chicagoland area in 1992, physicians in Dallas referred us to pediatric surgeon Dr. Grant Geissler at Advocate Lutheran General Hospital, and then shortly after, we sought the skills and expertise of neurosurgeon Dr. John Ruge. Advocate Lutheran General Hospital and Advocate Children's Hospital became a cornerstone in Libby's care. Libby was just six years old at the time of our move, but over the last 20 years, Dr. Geissler and Dr. Ruge have been instruments of Libby's healing.
Advocate quickly became our home—sometimes for up to six months at a time. Jan Welter and the compassionate staff of the Child Life Department made sure Libby's life-threatening, complex and critical medical needs were also met with personal, compassionate and relational supports.
The presence and coordination of music, pet and art therapies, along with visits from Santa, pizza parties and even birthday celebrations brought the human touch to her intense medical needs. The physicians became our family, as did the amazing nurses, along with the caring employees in the cafeteria, gift and flower shop, housekeeping and transport departments. From the ED, to the OR and the IR Department (Interventional Radiology)—everybody greeted Libby with a smile.
Every day when Leslie, of housekeeping, would stop in to pick up the room linens, he would say, "Better days are coming." It was the little things like that which kept our family going and in positive spirits.
For somebody whose very survival was in doubt 30 years ago, we have many wonderful individuals to thank. We are forever indebted to the loving, caring and all-encompassing support Libby and our family have received during lengthy hospital stays over a period of more than 20 years.
Therefore, on the occasion of her 30th birthday, it seemed only fitting, and our heart's desire, to give back and direct donations to the Advocate Children's Hospital Child Life Department in Libby's honor. It is our hope the funds raised will help to continue providing the human touch to hurting hearts of other children, teens and young adults and their families, who, like ours, needed the support to survive.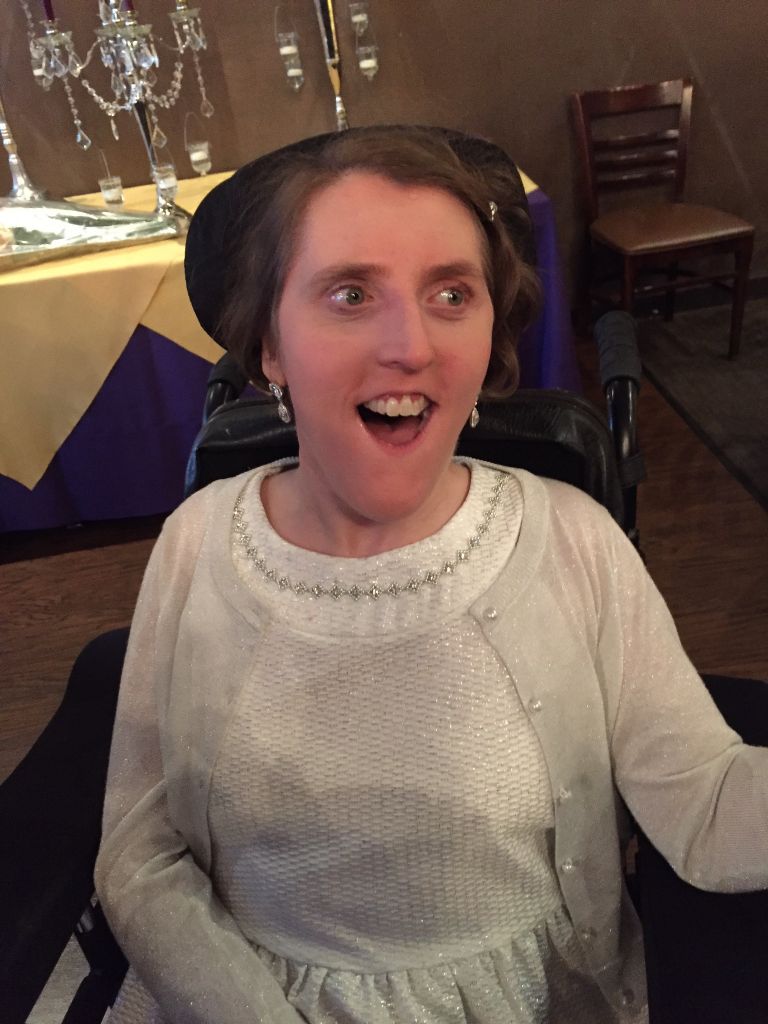 Related Posts
Comments
About the Author
Susie's daughter, Libby, was born prematurely in 1986 and her very survival was in doubt from the beginning. Upon the family's move to the Chicagoland area, Susie and her husband sought after the care of Dr. Geissler and Dr. Ruge at Advocate Luthern General Hospital. Last year, Libby celebrated her 30th birthday. Susie resides in Hinsdale with her husband, Libby and two sons, Marshall and Leighton.