More Americans are developing this potentially deadly form of cancer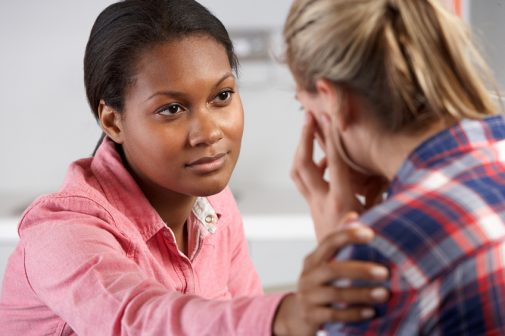 A new research study found that more Americans are developing melanoma, a potentially deadly form of skin cancer.
The study, published in JAMA Dermatology, revealed that melanoma rates are rising. In fact, in 2016, one out of every 54 Americans was expected to develop melanoma over their lifetime — up from the one in 58 estimate when the same research was performed in 2009.
They also found the number of early stage melanomas "in situ" were increasing at an even more rapid pace. In 2009, one in every 78 people were expected to develop early stage melanoma, while in 2016, that number was one in every 58 people. Melanoma in situ, stage 0, exists in the outer layer of skin, and there is no invasion of the deeper layer, and therefore, no potential for spread.
"We have detected an increase in melanoma in situ in our practice, especially in younger people," says Dr. Sigrun Hallmeyer, an oncologist-hematologist at Advocate Lutheran General Hospital in Park Ridge, Ill. "This is likely driven by multiple factors including indoor tanning, exotic travel with more sun burns and thinning ozone layer – all of which increase exposure to damaging UV A and B rays."
While melanomas are curable if caught early, invasive tumors can be deadly. The JAMA study found that melanoma rates in both early and late stages were rising.
"The best protection is avoidance or at least minimal exposure to harmful UV A and B rays," says Dr. Hallmeyer. "Make sure that you use appropriate sun screens and reapply them frequently."
Dr. Hallmeyer adds that early detection is key. Melanoma in situ is 100 percent curable with surgery alone. Stage 2, which is only 1mm deeper, is 20 percent fatal.
"We recommend annual skin exams for all, 6 months for high risk individuals – and to perform monthly self-exams. No one will ever know your skin as well as you do- and recognizing changes in pre-existing lesions is a huge part of early recognition," says Dr. Hallmeyer.
Related Posts
Comments
About the Author
Sonja Vojcic, health enews contributor, is a marketing manager at Advocate Health Care in Downers Grove, Ill. She has several years of international public relations and marketing experience with a Master's degree in Communications from DePaul University. In her free time, Sonja enjoys spending time with her family, travelling, and keeping up with the latest health news and fashion trends.