Tips to keep your bones healthy and strong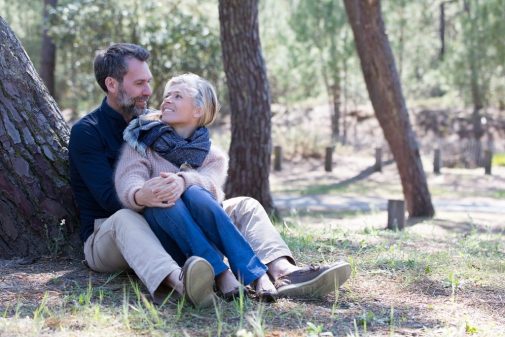 Bones are the support system for our bodies and can become brittle as we age, leading to broken bones and osteoporosis.
Dr. William Baylis, an orthopedic surgeon at Advocate Christ Medical Center in Oak Lawn, Ill. offers six tips that men and women can follow to build and maintain healthy bones.
Be active
Weight-bearing exercises like running, walking, dancing and light weight lifting are important for bone formation and preventing osteoporosis. Physical activity helps strengthen bones and improve balance, which can also help reduce future falls.
Maintain an average body weight
Carrying extra weight or not carrying enough weight is unhealthy for bones. Oftentimes, postmenopausal women who are underweight don't produce enough estrogen, a hormone that helps regulate bone mass and strength. When estrogen isn't being produced, bones become brittle and are at an increased risk of fractures and breaks.
Boost your calcium and Vitamin D intake
Calcium and Vitamin D are essential to bone health. Ensure you are consuming an adequate amount of both through your daily food intake and supplements. Food is the best medicine and allows for better absorption than supplements, so try getting more calcium and Vitamin D through your diet.
Milk, yogurt, spinach and cheeses are a few calcium-rich foods, and salmon, tuna, eggs and mushrooms are rich in Vitamin D. Check with your primary care physician for your recommended daily intake of both nutrients.
Quit smoking
Smoking makes it difficult for your body to absorb calcium, which causes a decrease in bone density. Join a smoking cessation program to help you quit the bad habit now.
Limit alcohol intake
Avoid heavy drinking, as excessive alcohol consumption causes weak bones.
Review family history
Find out if osteoporosis runs in your family and share that information with your physician. Your doctor may have you screened earlier for the bone disease if there's a family history.
"Osteoporosis, specifically in women, is a public health epidemic," says Dr. Baylis. "People need to be informed about what they can do to prevent bone loss as they age. The tips above will help women and men keep their bones strong and prevent fragility fractures."
Fragility fractures are fractures that occur after a minor fall that typically would not lead to a fractured or broken bone, explains Dr. Baylis.
Advocate Christ Medical Center recently began a new bone health program that identifies if you're at risk for osteoporosis, helps improve your bone quality and initiates treatment to help you prevent future fractures.
Related Posts
Comments
About the Author
Julie Nakis, health enews contributor, is manager of public affairs at Advocate Children's Hospital. She earned her BA in communications from the University of Iowa – Go Hawkeyes! In her free time, she enjoys spending time with friends and family, exploring the city and cheering on the Chicago Cubs and Blackhawks.