Baby care tips… from a kangaroo?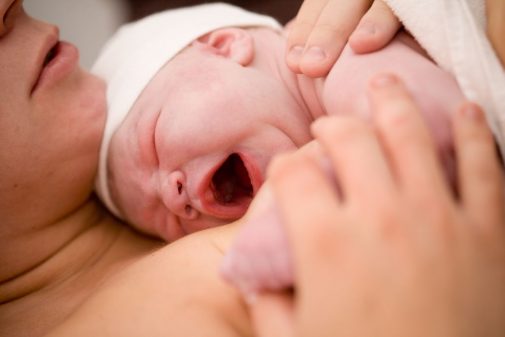 Premature babies treated with so-called "kangaroo care," a type of skin-to-skin contact, can improve outcomes for the tiniest of infants, research has shown.
Today, May 15, is the sixth international Kangaroo Care Awareness Day.
During the month of May, Advocate Children's Hospital's neonatal intensive care units are hosting "kangaroo-a-thons" to promote this practice among parents, nurses, pediatric rehabilitation therapists and physicians.
Kangaroo care offers numerous advantages for babies and parents alike, experts say.
"Babies benefit by having a more stable body temperature, fewer apnea spells, improved weight gain, greater resistance to infection, better pain management and reduced length of stay in the hospital," said Jennie Minter, an Advocate Children's Hospital neonatal intensive care unit nurse.
"Parents, especially moms, benefit from the practice, as well. Moms have improved milk production and are more likely to be fully breastfeeding when baby goes home. Both parents experience a release of the 'happy hormone' oxytocin, which helps them bond with their baby, and a drop in the 'stress hormone' cortisol. All these combine to help parents feel more strongly bonded to their baby, more involved in their baby's care and more confident in their parenting abilities." See our kangaroo care Facebook photo gallery here.
Check out the infographic below for the top five benefits.
Related Posts
Comments
About the Author
Lisa Parro, health enews contributor, is a content manager for Advocate Health Care and Aurora Health Care. A former journalist, Lisa has been in health care public relations since 2008 and has a master's degree in journalism from Northwestern University. She and her family live in Chicago's western suburbs.