Can this century-old remedy soothe your muscles?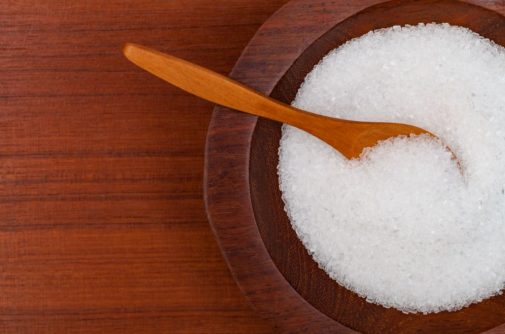 You've heard of Epsom salt, or maybe you've seen a faded box in your grandmother's bathroom cabinet. The thought of taking an "Epsom bath" seems reserved for the older generation – but is it?
Epsom salt is named after the English town of Epsom, formerly Ebbisham or Ebba's ham. Located southwest of London, this town is known for its natural magnesium sulfate mineral springs. During the 17th century, Epsom became a popular spa resort town because of healing nature of the mineral waters.
Epsom contains crystalized magnesium sulfate and is thought to absorb into the skin through warm bath soaks. It is inexpensive and can be found at the local drugstore – a nice sized bag for under $10. While many use Epsom for soothing sore muscles and joints, it can also be used for things like body scrubs and facial exfoliators, sunburns, adding body to hair and even improving your garden soil.
Magnesium is an important electrolyte necessary for good muscle and enzyme function. People who are low in magnesium can experience muscle aches and cramping, digestive problems and difficulty sleeping. It is recommended to eat foods high in magnesium such as spinach, seeds, whole grains, fish, avocados and dark chocolate.
There are few clinical studies to support that skin actually absorbs magnesium sulfate from a good soaking; however, Dr. Rosemary Waring from the University of Birmingham U.K. led a study on the magnesium levels before and after Epsom salt baths. Participants bathed in warm Epsom salt water for a minimum of 12 minutes. Tests showed an increase in magnesium levels in the blood, and the study concluded that "bathing in Epsom salts is a safe and easy way to increase sulfate and magnesium levels in the body."
Lawrence Scire, kinesiotherapist and certified athletic trainer at Advocate Condell Centre Club in Libertyville, Ill., feels strongly that a warm Epsom bath can relieve joint pain and muscle soreness and recommends it often.
"Epsom salt is loaded with magnesium. Taking a warm bath in Epsom water can be a great source of relief, helping to balance electrolytes and reduce inflammation," says Scire. "It's safe, inexpensive, something you can do at home and get results within minutes."
Some believe it's the warm water, floatation properties and intentional relaxation that soothes aching muscles and joints, and not necessarily the addition of Epsom salt. Many others swear by the benefits and would not think of shelving their beloved home remedy.
For recipes or information about Epsom salt, visit EpsomSaltCouncil.org.
Related Posts
Comments
About the Author
LeeAnn Atwood, health enews contributor, is public affairs manager for nursing at Advocate Health Care and Aurora Health Care.