How to talk to your kids about the Manchester bombing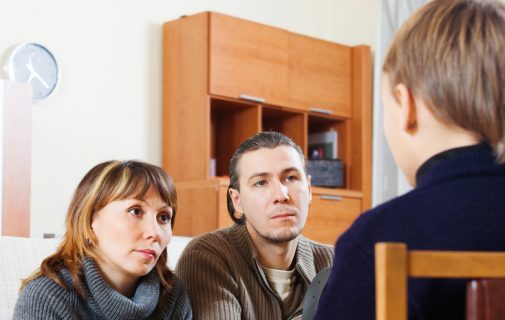 In light of the Manchester, England, bombing Monday that killed more than 22 people and injured dozens more at last count – including children and teens attending an Ariana Grande concert – parents should let their kids take the lead when determining how to process and discuss headline-making tragedies.
"Terrorist attacks provide an opportunity for family discussions about difficult topics," says Dr. Joanna Lindell, a child psychiatrist at Advocate Children's Hospital.
"Parents don't know whether to avoid it or what they should say," Dr. Lindell says. "There's no script to follow. You have to let the conversations flow naturally. Remain calm. Let your kids talk. Listen. Give the facts. Give them reassurance."
Start the conversation by asking questions like, "What have you heard? What are your friends saying? How does it make you feel?", Dr. Lindell advises. Their answers will provide insight into how the child is coping.
It's normal for kids to feel worried, anxious, sad, empathetic or even angry, Dr. Lindell says. Parents should validate these feelings.
Other tips:
Admit you don't have all the answers and that you're also still processing the information. Don't speculate. Keep discussions about the event simple and concise. "There's no need to go into gory details," Dr. Lindell says.
Put the situation into proper perspective and keep your own anxiety in check. "Kids are going to feed off of how you're handling the situation," Dr. Lindell says.
Limit the amount of media your kids consume. Viewing emotional images on a screen for hours on end or following nasty rhetoric on social media does more harm than good.
Steer the conversation away from tragedy toward action. Talk about first responders and others who helped plan to donate blood or give to a relief group or charity. "That helps us not feel helpless," Dr. Lindell says.
Review how to be vigilant at concerts and other large events. Remind them that security officials and police officers are here to keep them safe.
If you notice serious changes in behavior such as your kids asking to sleep in your bed or stay home from school or otherwise expressing extreme anxiety over world events, you might consider seeking professional help from a counselor or behavioral medicine expert, Dr. Lindell says.
Related Posts
Comments
About the Author
Lisa Parro, health enews contributor, is manager of content strategy for Advocate Aurora Health. A former journalist, Lisa has been in health care public relations since 2008 and has a master's degree in journalism from Northwestern University. She and her family live in Chicago's western suburbs.