Surgery complication keeps NBA coach from playoffs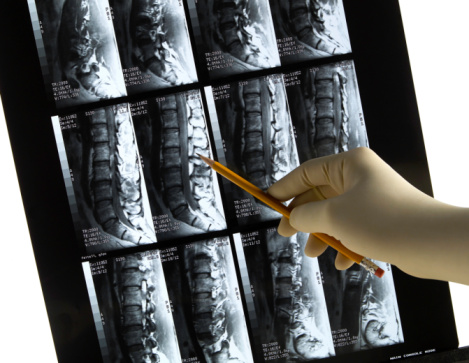 One of the biggest storylines of the NBA Playoffs this year has been the notable absence of the head coach of the championship-favorite Golden State Warriors, Steve Kerr.
Kerr – who played in the NBA from 1988 to 2003 and has won three championships with the Chicago Bulls, two with the San Antonio Spurs and another as the Warriors head coach – has been in and out as the in-game leader of the team since a 2015 back surgery for a ruptured disc, per media reports. He missed 43 games in 2016 due to the injury and has missed a significant portion of this year's playoffs, including last night's 113-91 win over the Cleveland Cavaliers in Game 1 of the NBA Finals.
While recent reports suggest he hopes to return "at some point" during the series, clearly his injury has greatly limited him, as back injuries do to many across the country each year.
The coach's health problems have stemmed from complications during the procedure involving damage to the dura, the outermost layer membrane surrounding the spinal cord. A second surgery a few months later apparently did not solve the issue. A cerebrospinal fluid leak can cause headaches, nausea and visible leaking fluid from a nostril or ear.
Dr. Egon Doppenberg, a neurosurgeon at Advocate Good Samaritan Hospital in Downers Grove, Ill., says a disc rupture injury is extremely common, though more than 70 percent of patients reported recovery within a year. Damage to the spine's dura can happen in between 1 and 2 percent of all surgeries.
"Every surgeon who does back surgery will at some point have the complication of a spinal fluid leak," he says. "99 times out of 100, we know during the surgery that it happens, and we take care of it in the surgery."
Dr. Doppenberg compares fixing the problem to "suturing a plastic bag full of water," but says the fact that the injury has caused so many problems for the head coach is quite unusual, particularly after multiple surgeries on a younger, healthy patient.
Without knowing Kerr's medical history, details of the case or what sorts of physical therapy or pain relief procedures were tried, it is hard to say whether Kerr should have had the surgery in the first place, Dr. Doppenberg says.
However, the neurosurgeon says he hopes Kerr's story wouldn't dissuade people who may truly need back surgery due to debilitating and acute pain, neurological deficits like a weak limb or chronic pain that have not responded to more conservative therapy methods. Surgery can often be the best option, particularly in lieu of overprescribing opioid painkillers, which can lead to abuse and addiction.
"If nothing else helps, surgery can start making sense," he says. "If you go that route, [the patient and doctor] have to have a very clear conversation. Any time there is surgery, there are risks – life-changing risks at times. But it can also give you back your life."
Related Posts
Comments
About the Author
Nathan Lurz, health enews contributor, is a public affairs coordinator at Advocate Good Samaritan Hospital. He has nearly a decade of professional news experience as a reporter and editor, and a lifetime of experience as an enthusiastic learner. On the side, he enjoys writing even more, tabletop games, reading, running and explaining that his dog is actually the cutest dog, not yours, sorry.