'Grease' star's back pain leads to second breast cancer diagnosis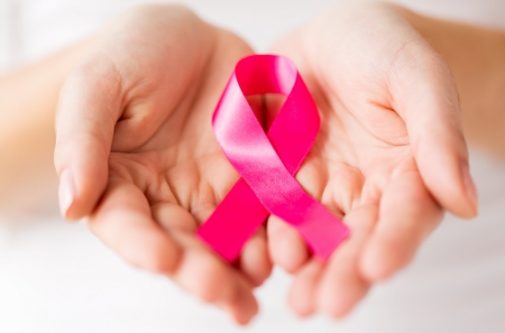 Olivia Newton-John is best known for her role as Sandy in the movie "Grease" starring next to John Travolta. But the 68-year-old actress is also known for her vocals and was set to tour in June. That tour is now delayed due to a second breast cancer diagnosis earlier this month.
The singer had already postponed the tour as a result of back pain, but in a statement posted on the star's official Facebook page, fans were informed her condition is more serious than initially thought.
"The back pain that initially caused her to postpone the first half of her concert tour has turned out to be breast cancer that has metastasized to the sacrum," the statement said.
The sacrum is a bone in the lower back situated between the two hipbones of the pelvis. Many experts agree that there's a silver lining in the diagnosis – that it took 25 years for the cancer to return.
"It is usually a good sign that this cancer took so long to recur," says Dr. Heidi Memmel, co-medical director of the Caldwell Breast Center and breast surgeon at Advocate Lutheran General Hospital in Park Ridge, Ill. "Recurrence in the bones also tends to be easier to treat than a recurrence in the liver, lungs or brain. The treatment for recurrence in the bones also tends to be easier to tolerate than treatment for it elsewhere."
This is the second time Newton-John has been diagnosed with breast cancer. In 1992, the star was also diagnosed, but after a partial mastectomy and chemotherapy, her physicians confirmed she was cancer-free.
For women who have had breast cancer in the past, Dr. Memmel recommends paying close attention to any signs of new disease. Some examples include:
Bone pain that won't go away and continues to get worse
Persistent cough
Unexplained weight loss
Dizziness
Visual changes
Since her first battle 25 years ago, Newton-John has been a strong advocate for breast cancer awareness. In fact, there is even a cancer center named after her in Australia.
To learn more about your breast cancer risk, take this breast health assessment.
Related Posts
Comments
About the Author
Jacqueline Hughes is a former manager, media relations at Advocate Aurora Health. Previously, she was the public affairs and marketing manager at Advocate Lutheran General Hospital in Park Ridge, IL. She earned her BA in psychology at Stanford University in Palo Alto, California. Jackie has 10 plus years experience working in television and media and most recently worked at NBC 5 in Chicago. In her free time, she enjoys swimming, going to the movies and spending time with her family.