Study: The superficial ways you pick your friends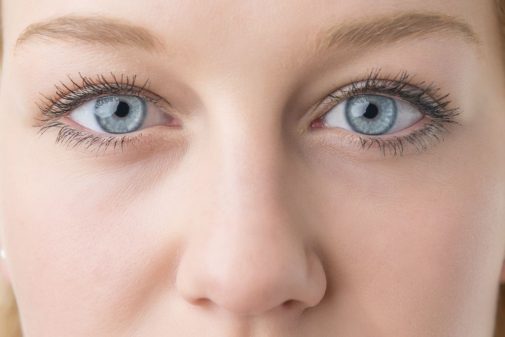 You might credit your nose for guiding you to the kitchen where the rich aroma of morning coffee emanates. Or thank your lucky stars for your vision as you take in each gorgeous sunset of your summer vacation.
But did you know your nose and eyes are doing much more than you realize? New research released by the Proceedings of the National Academy of Science of the United States of America suggests your senses are playing a large role in who you choose to be around.
Researchers studied how people reacted to two groups of individuals who they were told might be sick. One group of volunteers was injected with bacteria to display the common symptoms of an ill person including pain, fever and tiredness. The other group was a controlled collection of healthy participants. All of the participants were photographed over time and also had samples of their odor taken throughout the study.
Those being studied had scans of their brains taken as they reviewed images of the "ill" and "healthy" participants and smelt their odors. They were asked to identify who looked ill, who they considered attractive and who they would hang out with.
The findings: people are more willing to socialize with individuals who appear to be healthy than those perceived to be ill.
"I do think that people tend to be more willing to socialize with healthier individuals," says Dr. Simi Wagle, neurologist at Advocate Lutheran General Hospital in Park Ridge, Ill. "Whether this is our sense of smell trying to protect our body by avoiding exposure to a "sick" person or simply a natural consequence as healthier people may be more active and available for socializing."
Not only can your senses tell you another person is sick but they can also alert you when your own body is infected.
"Your olfactory system has many uses and protecting your body is one of them," says Dr. Wagle. "We've all heard of patients who say they smell "something rotten," then subsequently develop the symptoms and are diagnosed with a sinus infection. I've also read of patients who noticed their body "smells different" and with a thorough work up by their doctor revealed they've developed diabetes."
Related Posts
Comments
About the Author
Marrison Worthington, health enews contributor, is a public affairs and marketing manager at Advocate Christ Medical Center in Oak Lawn, Illinois. She is a graduate of Illinois State University and has several years of global corporate communications experience under her belt. Marrison loves spending her free time traveling, reading organizational development blogs, trying new cooking recipes, and playing with her golden retriever, Ari.