Think swimming lessons prevent drownings? Think again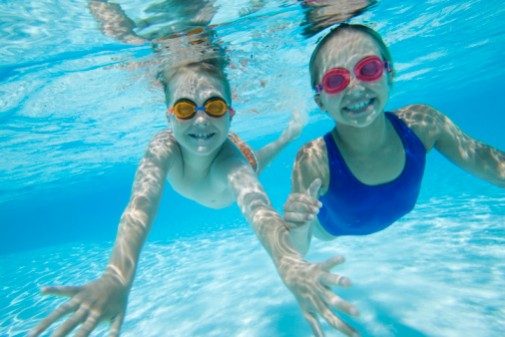 Think swimming lessons are the best way to prevent your little one from drowning? Think again.
In fact, you might underestimate the need to watch your kids closely in the water if you're too confident of their swimming abilities, research shows.
Parents whose children were enrolled in swim schools are more likely than other parents to believe that lessons are the best way to prevent toddler drowning; toddlers could learn to save themselves if they fell into water; and it's better to develop a child's swimming ability than rely on adult supervision, according to a survey of parents with kids age 2 to 4 years old published by the National Institutes of Health.
The authors of another study published in the journal Health Psychology reached similar conclusions.
"As parents perceive their child to be accumulating swim skills, they increasingly believe that children are capable of keeping themselves from drowning, and as a result, that less active parent supervision of their child is necessary," study authors wrote.
Kids – especially preschoolers – need constant, close supervision in the water, experts say.
"Parents should always be vigilant when kids are in the water – regardless of whether the children have had swim lessons," says Dr. Frank Belmonte, a pediatrician and vice president of pediatric population health and care modeling at Advocate Children's Hospital.
Children age 1 to 4 have the highest drowning rates; it's the second-leading cause of unintentional injury-related deaths behind car crashes, according to the Centers for Disease Control and Prevention. Two-thirds of drowning victims were considered "good swimmers," according to a Norwegian study of the topic advocating water safety education that emphasizes an awareness of environmental factors – namely that wind and waves make swimming more difficult – and human limitations.
The CDC offers the following water safety tips:
Designate a responsible adult to watch young children in the water. Because drowning happens fast, adults should limit distractions while supervising kids. Supervisors of preschool children should be close enough to reach the child at all times.
Use the buddy system.
Learn CPR.
Be aware that air-filled or foam toys are not safety devices.
Know local weather conditions and the forecast before swimming or boating.
Related Posts
Comments
About the Author
Lisa Parro, health enews contributor, is manager of content strategy for Advocate Aurora Health. A former journalist, Lisa has been in health care public relations since 2008 and has a master's degree in journalism from Northwestern University. She and her family live in Chicago's western suburbs.