19 year-olds: As active as people in their 60s?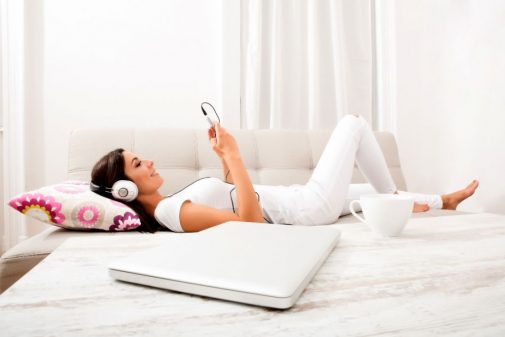 Teenagers are getting as much physical activity as seniors, according to a study published in the journal Preventive Medicine.
For the study, researchers from the National Institute on Aging, Johns Hopkins University and North Carolina State University analyzed physical activity data captured by accelerometers worn by 12,529 Americans ages 6 to 85. Key findings include:
Physical activity peaks at age 6 and then sharply drops throughout adolescence
Individuals aged 19 are as physically active as individuals aged 60
Physical activity increases as individuals enter into their 20s and then falls again into their 30s
There may be several factors causing this rapid decline in physical activity throughout adolescence, including limited recess time and increased screen time in front of TVs, laptops and other mobile devices, lead author Vijay Varma told the Washington Post.
Dr. Joann Ruiz, a pediatrician at Advocate Illinois Masonic Medical Center in Chicago, Ill., says these study results are consistent with that she sees in her own practice.
"Recently, in an effort to cut costs, public high schools have decreased the hours required for physical activity. By the time these teenagers turn 19 years old, although they would have been in college or working, they are not required to undergo anymore physical education," Dr. Ruiz says. "Furthermore, lack of guidance in restrictions on the number of hours of television and computer use, as well as increased use of mobile devices, have led to children being more sedentary."
To encourage more physical activity among children and teenagers, Dr. Ruiz suggests parents encourage their children to engage in activities that interest them, such as sports, with the goal of getting them moving for 30-60 minutes a day at least five days a week.
For parents with children who especially love their screen time, Dr. Ruiz recommends utilizing those same gadgets, such as game consoles like the Wii or apps like Pokémon Go, to get their kids up and moving.
Related Posts
Comments
About the Author
Jaimie Oh, health enews contributor, is regional manager of public affairs and marketing at Advocate Health Care. She earned her Bachelor's Degree in Journalism from the University of Missouri-Columbia and has nearly a decade of experience working in publishing, strategic communications and marketing. Outside of work, Jaimie trains for marathons with the goal of running 50 races before she turns 50 years old.