Can too much sleep cause dementia?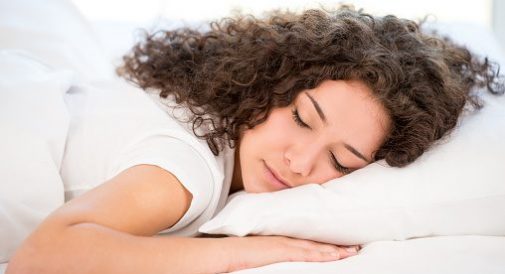 For most, Saturdays are seen as the designated day of the week to sleep in. However, a recent study found that excessive sleep may not be as healthy as you think.
A large number of adults aged 30 to 62 years old who participated in the Framingham Heart Study (FHS) were asked to report how long they usually slept per night. Researchers then clinically followed these participants for 10 years to see who would develop Alzheimer's disease and other forms of dementia.
Through their analysis, they found that people who regularly sleep nine hours or more were twice as likely to develop Alzheimer's within 10 years, compared with people who consistently slept less than nine hours.
Of the more than 46 million people living with dementia, Alzheimer's disease is the most prevalent form of dementia. According to the Alzheimer's Association, more than 5 million Americans are living with Alzheimer's, and by 2050, this number could as high as 16 million.
Results from the study also suggest that education may play a role in protecting against dementia in the presence of long sleep duration. Specifically, participants without a high school degree who sleep for more than nine hours each night had six times the risk of developing dementia in 10 years.
Sue Durkin, advanced practice nurse for geriatrics at Advocate Good Samaritan Hospital in Downers Grove, Ill. agrees that higher education levels are often associated with enhanced cognitive reserve and are possibly a factor to prevent dementia.
"Although this correlation is true, it does not necessarily mean that an individual who has not graduated high school is more likely to develop dementia," says Durkin. "There are many socioeconomic factors that may be associated with a lower education level which add to the fact that prevention of chronic disease is multifactorial."
Durkin also believes that evaluating the quality of sleep – and not only the number of hours of individuals' sleep – could have potential to alter results to the study.
"It has been previously established that sleep quality is related to cognitive performance. This current study examined sleep duration and identified that there was an association with prolonged hours of sleep and lower education level to Alzheimer's, but there's limitations as it did not take into consideration the quality of sleep," she says. "However, it does lend support to the concept that sleep is very important at all ages and directly affects performance in daily tasks. It is a fascinating area that will continue to be explored and may offer insight into prevention or treatment for many types of dementias."
Durkin offers the following tips to enhance sleep quality:
Practice good sleep hygiene
Dedicate yourself to daily routine before bed
Limit alcohol
Related Posts
Comments
About the Author
health enews staff is a group of experienced writers from our Advocate Aurora Health sites, which also includes freelance or intern writers.