Do you forget to apply sunscreen in this spot?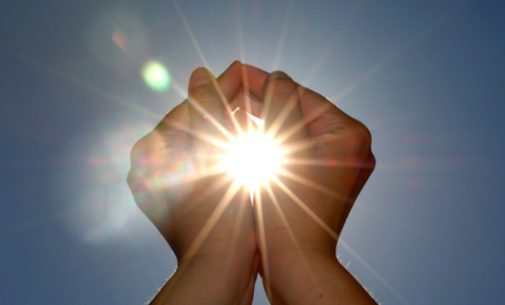 Where do people most often miss?
Researchers from the University of Liverpool recently released findings from a small study about the application of sunscreen and the places most often missed.
Without providing instructions, a group of 57 men and women were asked to apply sunscreen to their faces. A UV-sensitive camera was then used to show the places participants missed during application.
The eyes have it. Approximately 13 percent missed their eyelids, and about 77 percent missed the area between the corner of the eyes and the bridge of the nose. While sunscreen around the eyes can sting, so can the results of skipping this area. According to the Skin Cancer Foundation, five to 10 percent of all skin cancers occur on the eyelid, an area that is more difficult to clear from the cancer and reconstruct.
Dr. Michael J. Welsch, a dermatologist affiliated with Advocate Christ Medical Center in Oak Lawn, Ill., recommends the following when applying sunscreen around the eyes – all year long:
Use sunscreen specially formulated for the face
Try a sunscreen stick around the eyes, which also helps create a barrier so sunscreen applied elsewhere on the face does not drip into the eyes
Use a powder sunblock or foundation with SPF, ensuring you brush it on the eyelids and around the eyes, and repeat often
Wear a hat whenever possible while outdoors to keep the sun off your face
Wear sunglasses that are labeled 100% UV protection
Related Posts
Comments
About the Author
Kate Eller was a regional director of public affairs and marketing operations for Advocate Health Care. She enjoys road trips, dogs, minimalism, yoga, hiking, and "urban hiking."