Minimally invasive surgery greatly impacts man's quality of life: "I'm amazed."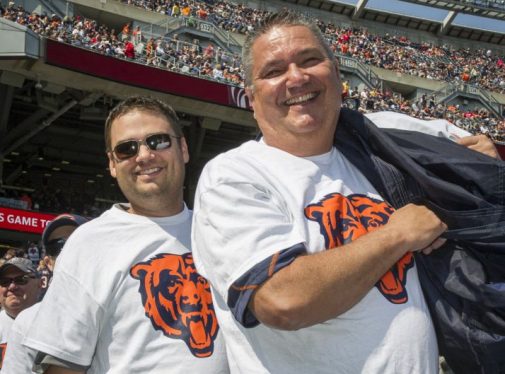 Back pain can be a common problem; however, if left untreated, it can become debilitating.
John Cooling, 62, was treated for severe back and right leg pain at Advocate Good Samaritan Hospital in Downers Grove, Ill., earlier this year. After suffering from pain for quite some time, he woke up one day and couldn't get out of bed.
"I woke up that morning and was in an incredible amount of pain, like nothing I had ever experienced before. My right leg was useless. I couldn't walk," says Cooling. "I was very worried that this could be my new normal."
After a visit to his primary care physician, he was referred to Dr. Egon Doppenberg, a neurosurgeon at Good Samaritan Hospital.
"Dr. Doppenberg reviewed my MRI and other tests. He told me I had two options: injections to dull the pain or back surgery. He explained that I had suffered a significant injury that simply wouldn't fix itself," says Cooling.
The very next day, Cooling was in surgery.
"Mr. Cooling had a rather straightforward, minimally invasive microdiscectomy, which usually takes less than an hour," says Dr. Doppenberg. "This proves that sometimes small surgeries can make a tremendous impact on a patient's quality of life."
Hours following the surgery, Cooling was up and walking the hospital unit hallways "virtually without any pain."
Within weeks, Cooling was back to his normal routine.
"I'm amazed at how easy the process was and how quickly I recovered," says Cooling. "The results are just phenomenal. I feel great."
Editor's note: John Cooling and his son, Adam, participated in the Chicago Bears flag ceremony Sept. 10. This once-in-a-lifetime experience was sponsored by Advocate Good Samaritan Hospital and Advocate Health Care.
Does your back or neck hurt? Take our Back and Neck Pain Assessment and receive recommendations on what to do next based on your results.
Related Posts
Comments
About the Author
Johnna Kelly, healthe news contributor, is a manager of public affairs and marketing at Advocate Christ Medical Center in Oak Lawn. She is a former newspaper reporter and spent nearly 10 years as a public relations professional working for state and county government. During her time as a communications staffer for the Illinois General Assembly, she was integral in drafting and passing legislation creating Andrea's Law, the nation's first murderer registry. In her spare time, she volunteers at a local homeless shelter, enjoys traveling, photography and watching the Chicago Bulls.