Can more playtime mean better grades for kids?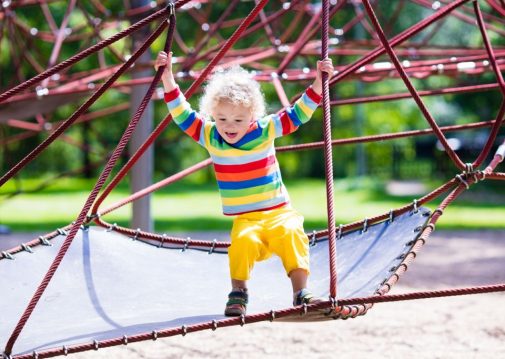 Playtime for children is important for many reasons, including socialization and physical health, but researchers found extra playtime may also enhance your child's brain power, according to a study out of Northeastern University.
The U.S. Department of Health and Human Services recommends at least one hour of physical activity every day for children. Kids who lead sedentary lifestyles can build up a type of fat, called visceral fat, around the midsection that is associated with a higher risk of diabetes and heart disease. This is one of the first studies to investigate a possible link between visceral fat and brain function in children.
For the study, researchers from Northeastern University in Boston and University of Illinois in Urbana-Champaign tracked changes in physical and cognitive health among hundreds of 8- to 10-year-old children over a nine-month period. The children were either assigned to a group where children vigorously played for more than an hour every day or a control group where children did not play every day.
Following the nine-month period, the researchers found the physically active children not only lost visceral fat but also showed improvements in cognitive testing, and the physically inactive children gained visceral fat and performed poorly in the same cognitive tests.
"This study reveals the danger of visceral fat and the negative impact obesity has on overall brain health, not only in adults but in children as well," says Dr. Mila Sorin, a pediatric neurologist at Advocate Illinois Masonic Medical Center in Chicago.
"It is clear that physical activity and regular exercise for both children and adults play an important role in maintaining brain function."
Related Posts
Comments
About the Author
Jaimie Oh, health enews contributor, is regional manager of public affairs and marketing at Advocate Health Care. She earned her Bachelor's Degree in Journalism from the University of Missouri-Columbia and has nearly a decade of experience working in publishing, strategic communications and marketing. Outside of work, Jaimie trains for marathons with the goal of running 50 races before she turns 50 years old.