CyberKnife treatment makes trip of a lifetime a possibility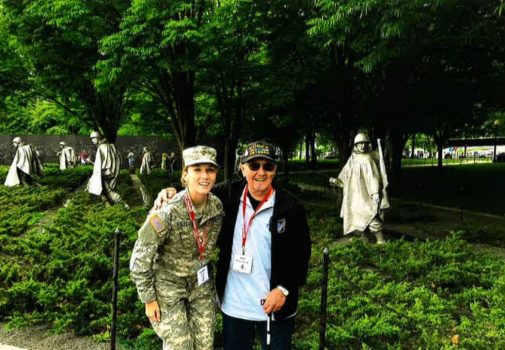 Robert Nimietz has lived his life caring for others.
Married for 54 years with five kids and four grandkids, his focus has always been on his family. When his wife, Frances, battled multiple sclerosis, he became her full time caretaker until she passed in 2015.
But late last year, Nimietz was diagnosed with prostate cancer, and it was at that time he was finally forced to focus his energy on taking care of himself. Around the same time, he was put on a waiting list for Honor Flight Chicago, a once-in-a-lifetime chance that was of the utmost importance to Nimietz.
Honor Flight Chicago recognizes the bravery, determination and patriotism of the nation's senior war veterans with a one-of-a-kind journey to Washington, D.C. The trip participants visit the memorials on the National Mall and while the trip is only one day, many says it's life-changing.
"The opportunity to take that trip meant the world to him," says Janet Heston, Robert's daughter. "For him, it was a great acknowledgement of his efforts serving our country during the Korean War. Making it on that trip became his number one mission."
For some making the journey is simply an exciting opportunity, but for Nimietz, with a recent cancer diagnosis and treatment looming, it was no small feat.
Thankfully for Nimietz, his treatment team at Advocate Lutheran General Hospital in Park Ridge, Ill., understood the importance of getting him back to his everyday life and experiencing the trip.
"It was clear from the moment I met Robert and his family how important this trip was to him," says Dr. Arica Hirsch, a radiation oncologist at Lutheran General Hospital. "I could tell they were not only concerned with when the treatment would be administered and finished, but how he would feel for the Honor Flight. They wanted him to be able to enjoy the trip without compromise."
That's where CyberKnife came in.
"CyberKnife is a form of treatment called stereotactic radiosurgery," says Dr. Hirsch. "It is noninvasive and extremely effective for treating certain types of tumors, like prostate cancer and lung cancer, with high-dose radiation which is precisely aimed at the tumors from different angles. Robert was a good candidate for this form of treatment because his diagnosis was Stage 2a. Since it was more aggressive, radiation was necessary. One of the many benefits of this form of treatment is patients that typically would have to go through weeks of radiation treatments can be treated in as few as one to five visits over the course of one to two weeks."
For Nimietz, that meant receiving treatment over the course of two weeks in March, long before his trip to D.C., scheduled for June 7.
"I could tell Robert was not only relieved when I recommend the CyberKnife treatment but intrigued and excited to learn more about this alternative approach," says Dr. Hirsch.
"My dad transformed from a sad person to a happy and hopeful person when he found out not only would he have a shorter course of treatment, but that he should be feeling normal in time for his Honor Flight," says his daughter.
"I'm so thankful for my doctors at Lutheran," says Nimietz. "If it weren't for their expertise and the CyberKnife treatment, I would have never been able to go on the trip of my dreams. Honor Flight Chicago was truly a dream come true."
Find out your estimated risk of developing prostate cancer with our Prostate Health Assessment.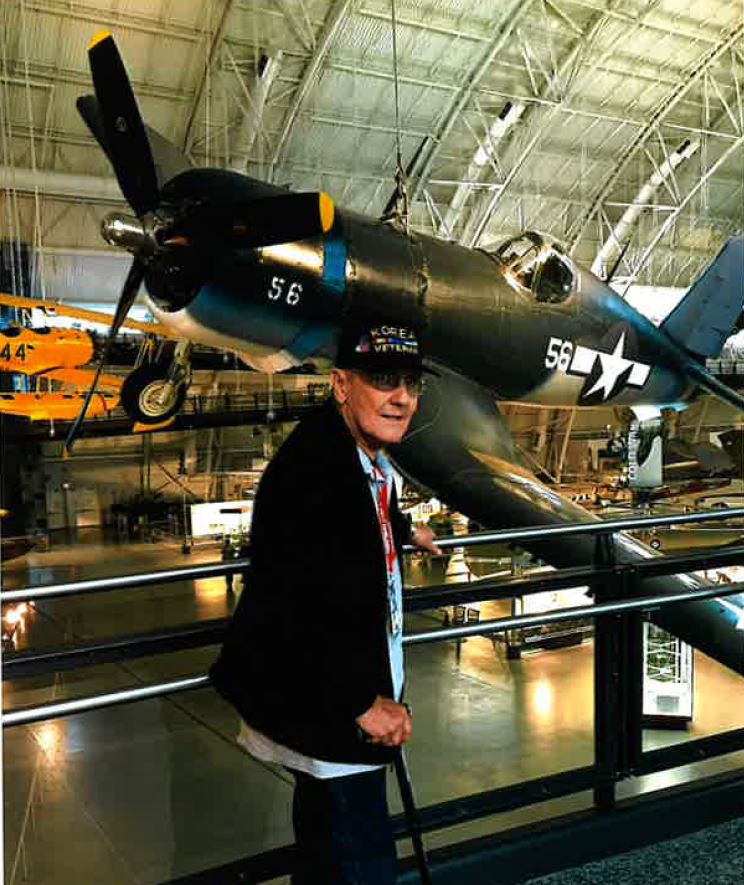 Related Posts
Comments
About the Author
Jacqueline Hughes is a former manager, media relations at Advocate Health Care and Aurora Health Care. Previously, she was the public affairs and marketing manager at Advocate Lutheran General Hospital in Park Ridge, IL. She earned her BA in psychology at Stanford University in Palo Alto, California. Jackie has 10 plus years experience working in television and media and most recently worked at NBC 5 in Chicago. In her free time, she enjoys swimming, going to the movies and spending time with her family.