'Grey's Anatomy' star opens up about brain tumor diagnosis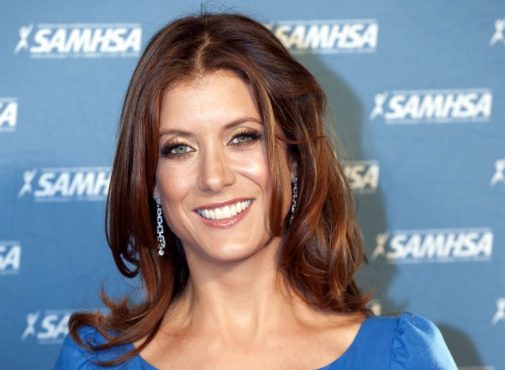 Kate Walsh, who is best known for her role as Dr. Addison Montgomery, a world-class neonatal surgeon on 'Grey's Anatomy' and the spin-off  series 'Private Practice', recently shared in an interview with Cosmopolitan that she was diagnosed with a brain tumor, called meningioma, in 2015.
According to the American Society of Clinical Oncology (ASCO), an estimated 27,000 people will be diagnosed with meningioma in 2017.
Dr. Nina Paleologos, a nationally and internationally renowned neuro-oncologist at Advocate Lutheran General Hospital in Park Ridge, Ill. and Advocate Good Samaritan Hospital in Downers Grove, Ill., says meningiomas are one of the most common "brain tumors" and are more common in women than men.
"Meningiomas actually don't develop from the tissue of the brain itself but rather from the meninges. The meninges are thin layers of tissue that surround and protect the brain and spinal cord," says Dr. Paleologos. "These types of tumors are common, slow-growing and typically low grade or benign, although some are atypical or malignant and act in an aggressive manner."
Meningiomas are often categorized by Grade according to severity. 80 percent of meningiomas are categorized as Grade I, the least aggressive.
"They may or may not be symptomatic, depending on their size and location. Symptoms, when they occur, include seizures, weakness on one side of the body or the other, headaches or others," explains Dr. Paleologos. "These tumors may not cause noticeable symptoms until they start to grow in size, when they can interfere with normal brain functions."
Walsh shared that her tumor was benign and the size of a small lemon. Due to the size, it caused her to have symptoms of fatigue, headaches and imbalance while exercising.
These types of brain tumors are quite different from the extremely aggressive tumors like glioblastoma that Senator John McCain was diagnosed with this summer. Meningiomas frequently may be cured by surgery alone, but sometimes, radiation therapy is needed.
There are 120 different types of brain tumors that affect more than 700,000 Americans. Join Team Advocate for the Head for the Cure 5k Run/Walk to help raise money and awareness for brain cancer research. Click here to register.
Related Posts
Comments
About the Author
Marrison Worthington, health enews contributor, is a public affairs and marketing manager at Advocate Christ Medical Center in Oak Lawn, Illinois. She is a graduate of Illinois State University and has several years of global corporate communications experience under her belt. Marrison loves spending her free time traveling, reading organizational development blogs, trying new cooking recipes, and playing with her golden retriever, Ari.