"Nobody lost faith in me"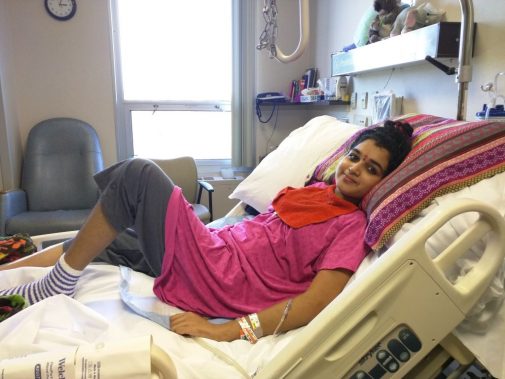 It was a nice, sunny Saturday morning in July 2016, and my family was going on a road trip to Lake Geneva. We were on our way to the lake with fun-filled excitement in our minds, when all of a sudden a truck hit our car at an intersection.
When my parents opened their eyes minutes later, our car was in a ditch and a semi-truck was nearby. It was clear the truck had crashed into us. My mom's door was stuck, so she had to climb out of my dad's seat. Both of them came out of the car, and they were shocked to see me on the roadside. I was laying on my belly, my face was pale, my eyes were half-closed and I was unconscious. My parents were attempting to wake me up when a group of people ran towards us to help. One of them was an off-duty paramedic who started CPR. After a few tries, I moved a bit and struggled to breathe hard.
My brother was in his seat unconscious, so several of them checked for a pulse. They did CPR and were relieved when they saw a few signs of life. The paramedics arrived and started treating both of us in the ambulance. My brother was eventually admitted to Advocate Children's Hospital in Park Ridge, Ill. My situation was so critical that I was airlifted on the "Flight for Life" helicopter to Advocate Condell Medical Center in Libertyville, Ill., where Dr. Scott Otto and a team of trauma nurses and physicians were prepared to take care of me.
The surgery took over three hours. I had a splenectomy and several abdominal washouts. I had tubes down my throat for full breath support as well as all the monitors and equipment hooked up. The doctors did all they could to save my life, and nobody lost faith in me.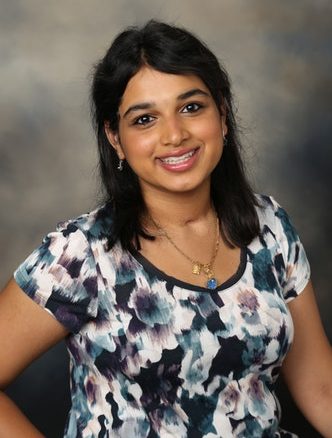 All the doctors, surgeons and nurses took exceptional care, and the chaplains prayed for my speedy recovery. Whenever I had complications, my nurses gave hope to my parents that I would recover fast because I was young and healthy. I felt that all the love and affection I received from my friends, family and rescue team helped me the most, in addition to the exceptional professionalism and expertise from the Advocate Condell team.
A few professionals who really made a difference were: Dr. Scott Otto, Dr. William Watson, Dr. Rajeev Garapati, Dr. Eugene Tarasov, Dr. Scott Miller, Dr. Gregory Caronis, as well as the nurses Ms. Casey and Mr. Jeff – plus so many more. My parents were told that Condell is the only Level 1 trauma center in the region, and we felt the same level of expertise all throughout the recovery process.
After being discharged in mid-August 2016, I learned to walk in rehab and do most of the things that I could do before. They brought me as close to perfection as possible, and as I left rehab, we were fully satisfied that I was ready to be back home.
After being away so long, I had forgotten what my house looked like. It felt very different. I had a warm welcome with balloons and banners and a party with sweet treats and gifts surrounded by family and friends. I feel very grateful to God and to Advocate Condell for giving me my life back and I will never, ever forget the doctors and nursing team.
Related Posts
Comments
About the Author