How one physician is giving back to the Dominican Republic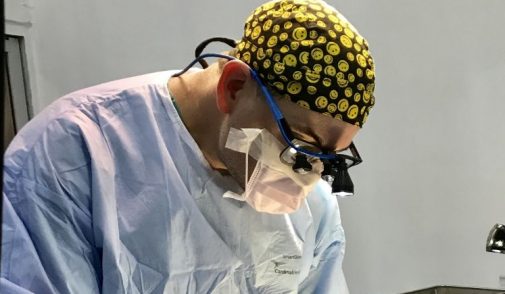 Repairing birth defects was all in a day's work during a medical mission trip to the Dominican Republic for Dr. Jay Dutton, otolaryngologist at Advocate Good Samaritan Hospital in Downers Grove, Ill.
For a week in November, Dr. Dutton traveled with the non-profit organization Community Empowerment Global Health Partnerships to the rural town of Peralta to perform facial reconstructive surgeries.
"This trip really rejuvenated me and reminded me of why I got into health care in the first place. We worked on some great cases that will make a significant impact on the patients' lives," he says.
Community Empowerment partners with local clinicians to fill the gaps of health care accessibility in the Dominican Republic and Haiti. On a quarterly basis, physicians affiliated with the non-profit organization visit medical clinics to provide primary care and surgical support.
The team of 15 physicians from the Chicagoland area traveled to the mountainous village of Peralta, which has little access to health care. Dr. Dutton says that chronic illnesses, such as hypertension and diabetes, are treated at a local medical clinic. However, patients who require surgery wait months to years for basic procedures.
Even though the village has a general surgeon, Dr. Dutton says the majority of major medical treatment happens when physicians from Community Empowerment arrive.
"We've worked with the local general surgeon to teach him other procedures in case there is an emergency and our group isn't in town to help," he says.
While Dr. Dutton has previously concentrated on tonsillectomies, cleft palate and cleft lips, during this trip, he focused on facial reconstruction surgeries. Throughout the week, he operated on 30 patients, each case lasting between three to four hours. The cases ranged from facial reconstruction from a tarantula bite to maldeveloped ear canals.
Dr. Dutton got to see firsthand how his work has impacted a former patient when he reconnected with Darwyn. More than eight years ago, Dr. Dutton performed a procedure to correct Darwyn's cleft palate. At the time, Darwyn was just eight years old.
"I was so surprised to see Darwyn walk into the clinic. He heard that I was in town and drove two hours just to say thank you," he says. "It was incredible to see how well he is doing."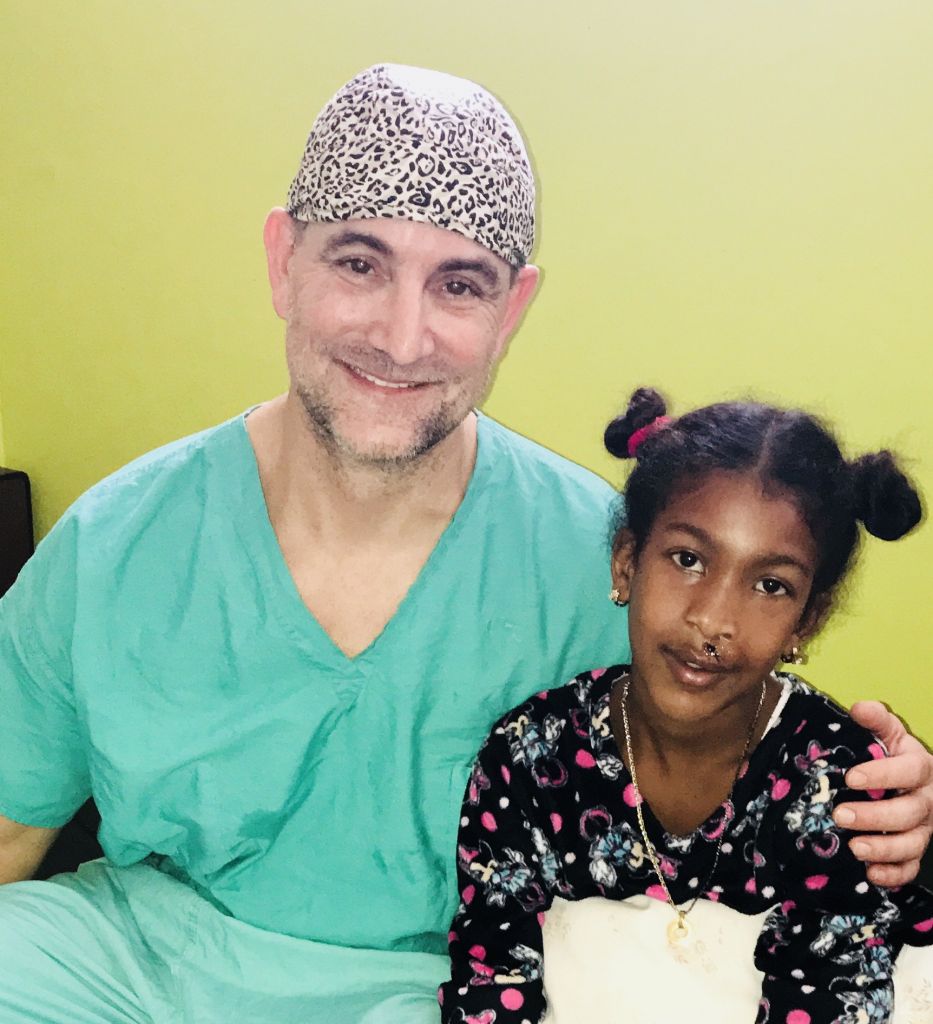 Dr. Dutton says that he's become personally invested in his patients and their community.
"After nine years, Peralta feels like a second home to me. It always feels like a homecoming when we arrive because I've really gotten to know the patients, clinicians and the community. It's a very special place," says Dr. Dutton.
Related Posts
Comments
About the Author
Johnna Kelly, healthe news contributor, is a manager of public affairs and marketing at Advocate Christ Medical Center in Oak Lawn. She is a former newspaper reporter and spent nearly 10 years as a public relations professional working for state and county government. During her time as a communications staffer for the Illinois General Assembly, she was integral in drafting and passing legislation creating Andrea's Law, the nation's first murderer registry. In her spare time, she volunteers at a local homeless shelter, enjoys traveling, photography and watching the Chicago Bulls.