Gymnastics sentencing hearing brings new light to sexual abuse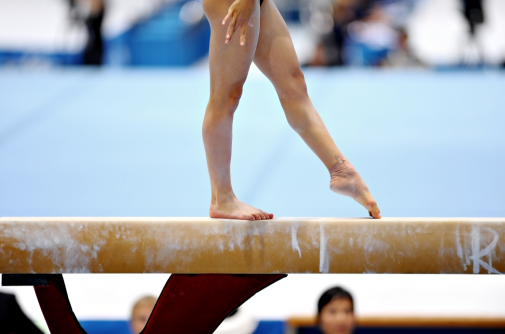 USA Gymnastics is in the news, but not for their collection of Olympic and World Championship medals.
Instead, it is for the collection of more than 100 girls and women who spent the last week coming forward to make impact statements about Dr. Larry Nassar, a team doctor, and the sexual abuse he inflicted upon them.
For many, the question is how did this go on for so long without anyone taking action? The Detroit News has reported at least 14 officials at Michigan State University – where Nassar worked – were informed of  his sexual misconduct in the two decades before his arrest. The FBI, Michigan Attorney General's Office and NCAA have begun or announced their intentions to investigate how officials at the university and others affiliated with USA Gymnastics knew but turned a blind eye.
If a child comes to you reporting sexual abuse, how can you support them?
We asked Nisa Johnson, forensic counselor, and Bryan DeNure, licensed clinical professional counselor, both of Advocate Medical Group in Bloomington, Ill., to weigh in.
Believe, believe, believe.
Validate and reassure the child that their report will be taken seriously and they will be protected and loved. If you are unsure of what to say, here are some appropriate and supportive responses:

"I believe you."
"It took a lot of courage to tell me about this."
"It's not your fault."
"You didn't do anything to deserve this."
"You are not alone."

"I care about you, and I am here to listen or help in any way I can."
"I'm sorry this happened."

Ensure the local DCFS or child welfare agency is informed. If you personally witness an incidence of abuse, notify local enforcement authorities, who in turn, would notify child protective services.
Ensure the child is checked out by their pediatrician to make sure any physical damage or infection is addressed immediately.
Ultimately, consult a mental health professional who has experience in dealing with child sexual abuse and can provide direction on how to assist the child.
Contact a Child Advocacy Center for additional resources and information.
Although this would appear to go without saying, it is important that if a child has been sexually abused, their abuser should not have contact with them. Contact with an abuser increases risk to the child both physically and psychology. This can be especially hard if the abuser is family or a close family friend. It is important to know that 85 percent of abusers are known to the family.
"It's important to recognize that not all children, regardless of age or gender, respond to the effects of sexual abuse in the same way," says Johnson. "Do not dismiss or ignore any signs of abuse, but rather, do your due diligence as a caregiver to ensure the safety of your child."
You can reach the National Sexual Assault Hotline by calling 800.656.HOPE. They will connect with a local service provider in your area. You can also find an Advocate counselor at advocatehealth.com/findadoctor.
Related Posts
Comments
About the Author
Lynn Hutley, health enews contributor, is coordinator of public affairs and marketing at Advocate BroMenn Medical Center and Advocate Eureka Hospital in central Illinois. Having grown up in a family-owned drug store, it is no surprise that Lynn has spent almost 18 years working in the health care industry. She has a degree in human resources management from Illinois State University and is always ready to tackle Trivia Night.