This screening could save your life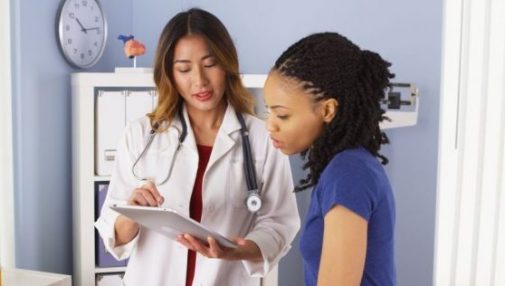 If you are like many people, the thought of getting a colonoscopy sends shivers up your spine. While the prep work can be uncomfortable, the screening could literally save your life.
The National Cancer Institute estimates 1 in 20 adults over the age of 50 will be diagnosed with colorectal cancer this year. Even though it's the second leading cause of cancer death in the U.S., if caught early, colorectal cancer can be a preventable and curable disease.
First, it's important to remember that living an active and healthy lifestyle can reduce the risk of colorectal cancer. Simply incorporate fruits, vegetables and high fiber foods in your daily diet, while limiting processed foods and red meat.
Although colorectal cancer can go undetected at first, it may cause one or more of the following symptoms:
Change in bowel habits, such as diarrhea, constipation or narrowing of the stool
Rectal bleeding with bright red blood
Blood in the stool that can make the stool look dark red
Cramping or belly pain
Weakness and fatigue
Unintended weight loss
If there are any changes in bowel habits, bleeding or unexplained weight loss, it's important to see a physician right away. Polyps and early stage cancer can be found during the screening and are easier to treat when found early.
In fact, if caught early, the chance of a cure is 80 percent or better. However, after symptoms develop, such as bleeding, obstruction or perforation, the chance of a cure decreases to 50 percent.
So when should men and women be screened for colorectal cancer?
Anyone over the age of 50 should be screened. Those who are at a higher risk of developing colorectal cancer should discuss with their doctor when to be screened. Early screenings would be beneficial for patients who have a history of:
Inflammatory bowel disease (personal or family history)
Colorectal cancer or polyps
Ovarian, endometrial or breast cancer
Colorectal surgeons play a pivotal role in the screening, prevention and treatment of colorectal cancer. They are experts in the surgical and nonsurgical treatment of colon and rectal problems. Multiple studies show patients treated by colorectal surgeons are more likely to survive colorectal cancer due to their advanced training and high volume of colon and rectal surgeries they perform.
Take our Colorectal Health Assessment to determine your estimated lifetime risk.
Dr. Henry Govekar is a colorectal surgeon at Advocate Good Samaritan Hospital in Downers Grove, Ill.
Related Posts
Comments
About the Author
Dr. Henry Govekar is a colorectal surgeon at Advocate Good Samaritan Hospital in Downers Grove, Ill.