"Miracle children" prove anything can happen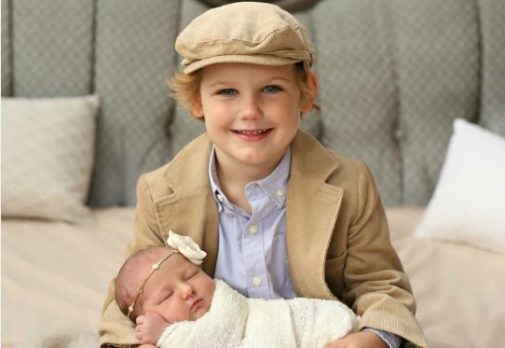 JoeDee Hettermann wasn't sure she could ever get pregnant. She and her husband had been trying for two and half years and were told by experts from day one they weren't going to be able to do it on their own.
But for Hettermann, miracles do happen.
"The first time I got pregnant, I had been going through in vitro," explains Hettermann. "We were so excited to get pregnant and had no idea what was in store for us with the first pregnancy."
Hettermann's pregnancy obstacles started at 20 weeks when she went in for a routine appointment with her doctor.
"I remember going in and the doctors telling me I was in labor," she says. "It was too early. I knew I had to keep this baby in for much longer to make sure it was healthy."
And so doctors referred her to Advocate Lutheran General Hospital in Park Ridge, Ill., a level three perinatal facility, the highest level designated by the state of Illinois.
"I live in Johnsburg, which is an hour and a half away from Lutheran General Hospital. But doctors said they were the best, and given the circumstances, the best is what I needed," she says.
Hettermann saw the maternal fetal medicine team at Lutheran General, who determined the best course of action was to admit her to the hospital for the remainder of her pregnancy since she was at high risk to deliver her baby early. The Neonatal Intensive Care Unit (NICU) at Advocate Children's Hospital also provides the highest level of care for premature babies. Hettermann knew she was in the right place.
"We carefully monitored JoeDee's progress daily to ensure she didn't go into labor in her second trimester," says Dr. James Keller, Vice President of Medical Management at Advocate Trinity Hospital in Chicago and Director of the maternal fetal medicine team for Advocate Children's Hospital. "Still, given JoeDee's condition, we could only put off labor so long, and at 33.5 weeks, she delivered a baby boy named Jayce."
"Spending weeks in the hospital away from my husband, away from my home was tough, but little did I know, I hadn't experienced the hardest part yet," Hettermann says. "It can definitely be hard being on bed rest in a hospital, both physically and mentally. But you don't know how hard until you have a baby in the NICU for 31 days when you live an hour and a half away."
Thankfully for Hettermann, she had become friends with the nurses, doctors and staff at Lutheran General.
"I had a whole cheerleading squad at Lutheran," she says with a smile. "They truly made the tiring experience bearable."
But Hettermann's story doesn't end when her son Jayce went home from the NICU.
"To say my second pregnancy was the shock of my life is an understatement," she exclaims. "We had been told we couldn't get pregnant, so when we found out I was pregnant for the second time, miracle is the only way to describe it!"
And after her first difficult pregnancy, Hettermann knew there was only one place she wanted to deliver her second child.
"We basically did it all over again," she says. "This time, I started going into labor at 25 weeks and didn't have to be in the hospital on bed rest the entire time. It was so much easier the second time around because I had so much more information and knew exactly what was happening. During my first pregnancy, I was so naïve."
"JoeDee's case is not uncommon since delivering preterm in a first pregnancy puts a patient at significant risk for preterm labor in all future pregnancies," says Dr. Thomas Iannucci, Physician Chair of the Department of Obstetrics and Gynecology who specializes in Maternal Fetal Medicine and high-risk pregnancies. "We had the advantage of knowing her risks, which allowed us to put in place a number of measures to prevent preterm delivery and increase our surveillance of JoeDee.  This allowed us to catch changes pointing towards preterm labor very early, which was key in preventing preterm delivery from re-occurring."
With her daughter, Hetterman made it to 38 weeks before she delivered.
"I truly feel so lucky to have two happy, healthy children now," she says. "Jayce is seven, and JorDynn, my daughter, is two. I've made so many friends at Lutheran General Hospital. Much of the staff even came to my baby shower because we became so close after spending so much time together. If there was one thing I could tell moms out there trying to get pregnant, it's don't give up hope. If my story shows anything, it's that amazing, miraculous things do happen. It might be tough. It might be a struggle. But I have two miracle children walking around showing people that anything can happen."
More moms trust us to deliver their babies than any other hospital in Illinois. At Advocate, you'll discover a warm and nurturing environment with a compassionate team you won't find anywhere else. Click here to choose the right OB/GYN for you and the perfect pediatrician for your newborn.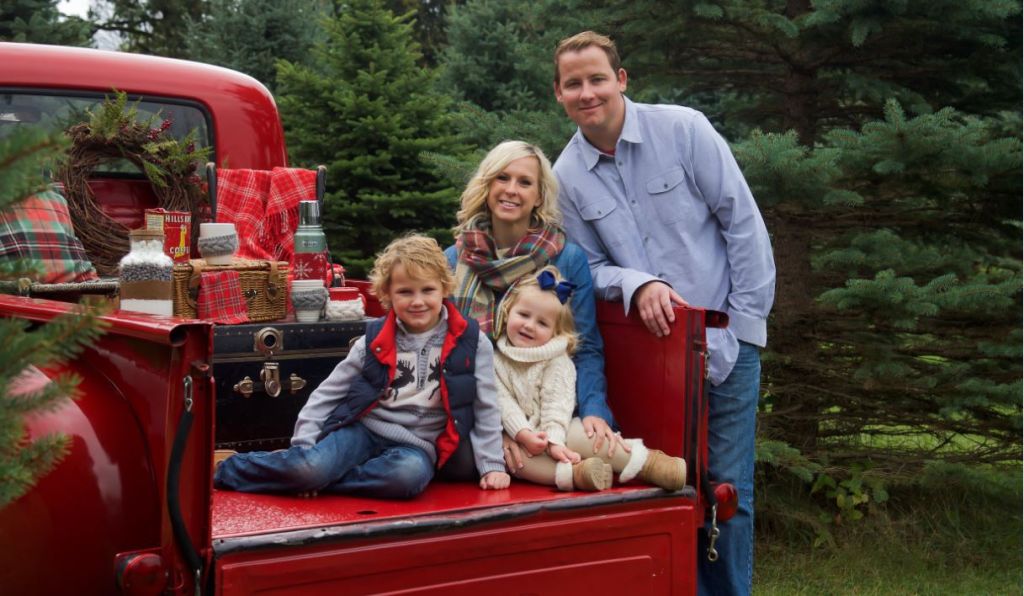 Related Posts
Comments
About the Author
Jacqueline Hughes is a former manager, media relations at Advocate Aurora Health. Previously, she was the public affairs and marketing manager at Advocate Lutheran General Hospital in Park Ridge, IL. She earned her BA in psychology at Stanford University in Palo Alto, California. Jackie has 10 plus years experience working in television and media and most recently worked at NBC 5 in Chicago. In her free time, she enjoys swimming, going to the movies and spending time with her family.