Eating these foods increases your risk of colon cancer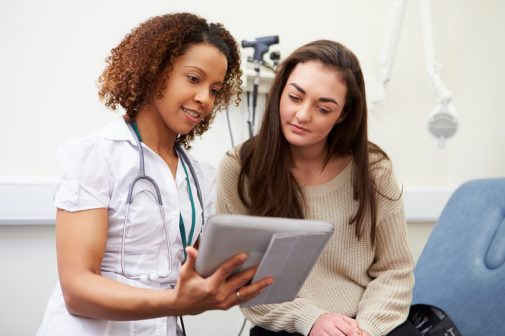 If you want to eat your way to a healthier colon, you might want to add fiber to your diet and cut back on red and processed meats.
Diets high in whole grains, fruits and vegetables have been linked with lower colorectal cancer risk, according to the American Cancer Society. At the same time, the organization reports that studies have found a link between red meats (such as beef) or processed meats (such as hot dogs) and increased colorectal cancer risk.
Research continues, but the message is clear that diet, body weight and physical activity do play a role in colorectal cancer.
"We know there are risk factors that can increase a person's chances of developing colorectal cancer," says Dr. Dale Coy, a gastroenterologist at Advocate Good Shepherd Hospital in Barrington, Ill.. "Some of those risk factors are inherited, meaning they are linked to your genes, so there's not much you can do to control them. But some of them are within a person's control, and this is where it's important to take action."
According to the National Cancer Institute, these are the factors that increase a person's risk of colorectal cancer:
Age
The risk of colorectal cancer increases after age 50.
Family history of colorectal cancer
Having a parent or sibling with the disease doubles a person's risk.
Personal history
Having had colorectal cancer previously or having ovarian cancer or inflammatory bowel disease increases the risk.
Alcohol use
Drinking three or more alcoholic beverages per day increases the risk of colorectal cancer.
Cigarette smoking
Cigarette smoking is not only linked to an increased risk of getting the disease but also dying from it.
Race
African Americans are more likely to get colorectal cancer compared to people of other races.
Obesity
Obesity is linked to an increased risk of getting the disease and dying from it.
Of these risk factors, the ones people can control are alcohol use, cigarette smoking and obesity. The American Cancer Society (ACS) urges people to avoid excessive alcohol use and to quit smoking if they are smokers. The organization also recommends regular moderate physical activity and following a diet high in fruits, vegetables and whole grains. The fiber in these foods adds bulk to stools, which helps them pass more quickly through the intestines.
The ACS's recommendations for colorectal cancer early detection include colonoscopies for men and women at average risk for developing cancer starting at age 50.
Take our Colorectal Health Assessment to determine your estimated lifetime risk.
Related Posts
Comments
About the Author
Kathleen Troher, health enews contributor, is manager of public affairs and marketing at Advocate Good Sheperd Hospital in Barrington. She has more than 20 years of journalism experience, with her primary focus in the newspaper and magazine industry. Kathleen graduated from Columbia College in Chicago, earning her degree in journalism with an emphasis on science writing and broadcasting. She loves to travel with her husband, Ross. They share their home with a sweet Samoyed named Maggie.