"God made you perfect the first time, and I'm not that good"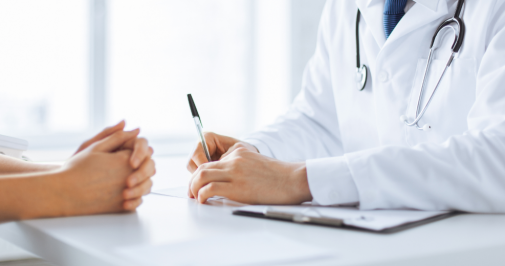 health enews asked Dr. Gregory Caronis, "Who or what inspired you to become a doctor?"
"God made you perfect the first time, and I'm not that good," is something I frequently say when talking to my patients about the risks and benefits of a surgical procedure.
That statement, in many ways, exemplifies my underlying drive and motivation in deciding to become an orthopedic surgeon. While I may not be able to restore my patients to a perfect, pre-injury state, it's the goal that motivates my work.
I have always loved science – physics answers so many questions – and it is the dynamic behind many orthopedic injuries and the subsequent surgical repair. Using my hands and the active, physical nature of a surgical practice appeals to my love of sports and the understanding of the importance of movement to our quality of life.
Like most surgeons, I have a "fix-it" personality – nothing is more rewarding than using the knowledge, experience and the surgical skills I have acquired to relieve pain, injury and suffering.
At the same time, being a surgeon is infinitely humbling and helps me to continue moving forward in a lifelong quest to learn and grow. I crave information, and after almost 20 years of practice, I am still surprised by how no two patients or surgical cases are really the same. Different medical conditions, personalities, injuries and social situations combine to keep things interesting and challenge my abilities on a daily basis.
I like the leadership and "thinking on your feet" aspects of being a surgeon –  the patient's ultimate well-being is in my hands. I am fortunate at Advocate to work with staff and a team of talented professionals who contribute their own important talents and skills to the patient's care, and I've done my job well when we collaborate and effectively coordinate the many moving pieces of surgery and treatment.
Without question, my best days as a surgeon are when I watch my patients walk into the office, restored to function and freedom of movement.
Dr. Gregory Caronis is a board-certified Lake County surgeon with Advocate Medical Group Orthopedics and Advocate Condell Medical Center. A specialist in disorders of the foot and ankle and fracture care, Dr. Caronis sees patients in Gurnee, Lincolnshire and Libertyville. Click here to schedule an appointment.
Related Posts
Comments
About the Author
Gregory Caronis, M.D., MBA is Chairman of Surgery at Advocate Condell Medical Center and a board-certified orthopedic surgeon with Advocate Medical Group Orthopedics. A specialist in disorders of the foot. ankle and fracture/orthopedic trauma care, Dr. Caronis also practices general orthopedics. He sees patients in Libertyville and Gurnee – to schedule an appointment call AMG Orthopedics at (847) 634-1766.