From pretend healing to real healing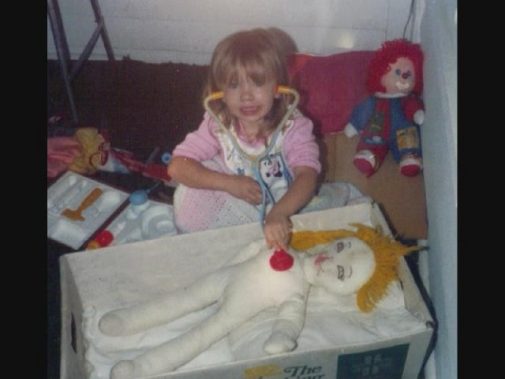 health enews asked Dr. Kimberly Bannon, "Who or what inspired you to become a doctor?"
I grew up in central Illinois, in a town of about 2,000 people. My mom was a stay-at-home mom and eventually, a teacher's aide. My dad worked in maintenance at the local nursing home.
No one in my family had ever graduated with more than an associate's degree.
Since I was a child, my parents instilled in me a desire to build on these humble beginnings and become more so that I could provide a better future for myself and my family someday. I found myself fascinated with "fixing people" and becoming a doctor. My parents encouraged me to follow my dreams.
But as I graduated high school, I realized there was a major time and financial burden to become a physician. I instead started out as a nursing major at my local community college. I realized this wasn't for me and decided to follow my dream – to take care of patients in a different way – and become a physician.
I changed my major, invested five years to get my bachelors, worked my way through college and with a lot of work and a little luck, went on to medical school.
I went to Southern Illinois University for medical school, Advocate Illinois Masonic Medical Center for my OB/GYN residency and was lucky enough to stay on as faculty here, and here I am today.
Being an OB/GYN is one of the most unique specialties. I get to see patients throughout the course of their life, from when they're born to growing up through teenage years and adulthood and into senior life.
For me, being a doctor means you get to forever be a part of patients' lives, at both the best and sometimes the worst times of their lives. But each time I get a "thank you" note or pictures of babies that I delivered, it shows the impact we as members of the health care team can have, and that's such a powerful thing.
Dr. Kimberly Bannon is an OB/GYN at Advocate Illinois Masonic Medical Center in Chicago, Ill. To schedule an appointment, click here.
Related Posts
Comments
About the Author
Dr. Kimberly Bannon is an OB/GYN at Advocate Illinois Masonic Medical Center in Chicago, Ill.