No excuse is good enough for this cancer survivor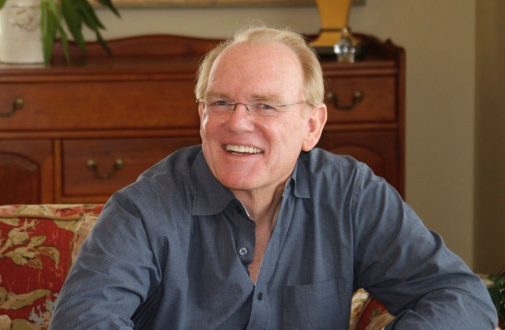 Shortly after being diagnosed with colon cancer, Bob Lee sat down with his daughter and wife to write a list that some might consider surprising. The name of his list says it all: 100 Good Things About Being Diagnosed with Cancer.
Among the items they included:
The opportunity to slow down and appreciate life
The good fortune of having supportive family and friends
Having access to great medical care
"It was a chance to consider how much I have to be grateful for," says Lee, a Barrington, Ill., resident. "It's all about perspective."
Today, 15 years after he was diagnosed and successfully treated, Lee is a cheerleader for the screening that saved his life: colonoscopy. The nudge to have one came after he noticed a little blood in his stools. During the colonoscopy, Dr. Dale Coy, a gastroenterologist at Advocate Good Shepherd Hospital in Barrington, found and removed a small cancerous polyp. Dr. Robert Flanagan performed Lee's subsequent colon cancer surgery.
"They took 12 inches of my colon, but it was clean of cancer because Dr. Coy did such a good job removing my cancerous polyp during my colonoscopy," Lee says. "We would have never known whether I was cancer-free without doing the surgery."
Lee never needed radiation or chemotherapy. He has remained cancer-free since then and schedules colonoscopies every two to three years to make sure his colon is clear.
Another thing that's clear is Lee's message.
"This is one of the few cancers we can do something about," he says. "We can stop it."
His two children have heeded the warning. Getting a colonoscopy was a birthday requirement when each of them turned 40. That's because as children of a person with colon cancer, they have a higher risk for the disease themselves. For most people, colon cancer screening should begin at age 50.
Since undergoing that first colonoscopy, Lee has had five more, so he's something of an expert about the procedure and has plenty of advice for those willing to listen.
"There's no pain involved," he says, adding that's because of the sedation. As for the liquid laxative patients have to drink to clean out their colon before the procedure, Lee says the taste has improved over the years, and the amount of fluid to consume has decreased.
As far as Lee is concerned, there's no good excuse for avoiding this life-saving screening.
"It just doesn't make any sense that people are hesitant about having a colonoscopy," Lee says. "Why in the world would someone not get one? Think of the alternative, maybe stage 3 cancer, stage 4 cancer. It's not worth putting it off."
Take our Colorectal Health Assessment to determine your estimated lifetime risk. 
Related Posts
Comments
About the Author
Kathleen Troher, health enews contributor, is manager of public affairs and marketing at Advocate Good Sheperd Hospital in Barrington. She has more than 20 years of journalism experience, with her primary focus in the newspaper and magazine industry. Kathleen graduated from Columbia College in Chicago, earning her degree in journalism with an emphasis on science writing and broadcasting. She loves to travel with her husband, Ross. They share their home with a sweet Samoyed named Maggie.