Is this everyday task putting you at risk?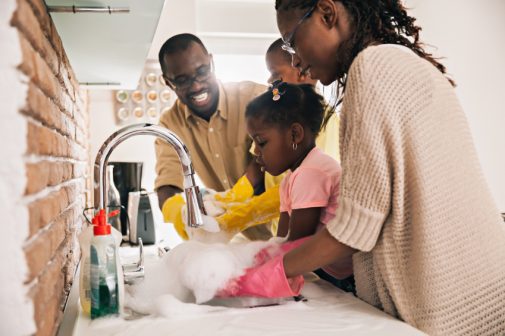 New research from the American Thoracic Society found that women who are exposed to cleaning products at home or work seem to experience a greater decline in lung function over time.
Researchers analyzed data from more than 6,000 participants who were followed for more than twenty years. Authors of the study found that women who worked as cleaners showed an accelerated lung function decline that was "comparable to smoking somewhat less than 20 pack years."
The pack-year calculation is determined by multiplying the number of packs of cigarettes smoked per day by the number of years the person has smoked, according to the National Cancer Institute.
"Women who clean at home or work on a regular basis (at least once a week) should avoid using chemical cleaning products that are potentially toxic to the lungs," said Dr. Clifton Clarke, a pulmonologist and Vice President of Medical Management at Advocate Illinois Masonic Medical Center in Chicago. "Even acetic acid (vinegar)-based cleaner vapors have been shown to cause acute irritation to the mucus membranes of the upper airway (nose, throat). Long-term decline in lung function may occur in women who are regularly exposed to these cleaning products."
Dr. Clarke says symptoms from chemical exposure will more likely occur with a large, sudden inhalation of cleaning solution vapors, and may include:
Chest tightness
Coughing
Wheezing
Shortness of breath
"Cleaning products, especially sprays, usually contain a mix of chemicals," says Dr. Clarke. "No single ingredient was identified as being most likely to cause lung injury, and future studies will be needed."
For now, Dr. Clarke suggests using lukewarm water and a microfiber cloth as a good alternative.
Related Posts
Comments
About the Author
Adila Esaak is a senior at Loyola University of Chicago. This spring, she will receive her B.S. in Health Systems Management. During her time at Loyola, she worked at the university's Wellness Center and started a chapter organization for underprivileged children and women in India called Aahana. In her spare time, she enjoys going to arcades, cuddling with her cat and exploring Chicago.