All because one surgeon believed in me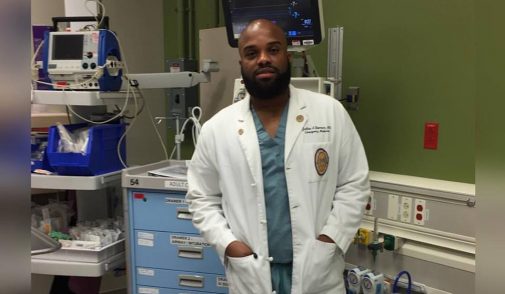 While it is technically my fifth Doctors' Day since medical school graduation, it is my very first as an attending physician, and, as such, there's no better time to reflect on the journey.
If someone had told my younger self that I'd go on to become a member of a health care team – let alone a physician – I would have laughed and kept it moving. In fact, those sorts of conversations never really took place back then, as there was no way to be sure that we would even live into adulthood.
Inner-city New Orleans' 9th Ward neighborhood, where I spent the entirety of my childhood, has been known for many things over the years, but producing high school graduates – much less college and medical school graduates – has never been one of them. The many positives coming from the area were most often overshadowed by the violence, drugs and poverty with which the neighborhood had, unfortunately, become known for.
In the spring of 2000 (at the age of 12), I met a physician who, unbeknownst to me at the time, would change my life forever.
Though a surgeon by training, his personal and professional reach extended far beyond the walls of the hospital's wards and operating rooms, into areas that most people – physicians or otherwise – would not voluntarily venture. There, in my beloved neighborhood of subsidized housing, he saw opportunity and endless potential. He and a group of like-minded physicians from the storied Charity Hospital of New Orleans developed a program that allowed some of the most "at-risk," marginalized and often forgotten about kids (like myself) to explore health care from a perspective other than that of the patient.
Among many other things, he taught me that disparities in education and achievement were more commonly related to a lack of opportunity than a lack of ability. Throughout the program (which lasted eight weeks each summer for six consecutive summers), I was able to witness firsthand the day-to-day experiences of physicians in various fields. We got to see the sincerity and importance of the doctor-patient relationship and the potential it has to cultivate community-based change from a hospital system.
We were able to draw hope from witnessing new life being brought into the world, sometimes to be brought back to our own respective realities as we witnessed tragic and unexpected endings. All things considered, though, we were able to see a way out.
Fast forward to today. I am a 30-year-old graduate of the very medical school, hospital and residency program that afforded me those life-altering opportunities early on. Doctors' Day – for me – is a day to celebrate those physicians who consistently go above and beyond in their own ways while I continually strive to be among their ranks.
Each day, I'm reminded that "doctoring" is as much about science, pathophysiology, diagnostics and therapeutics as it is about empathy, advocacy, leadership and engagement. As physicians, we accept the many well wishes during Doctors' Day and Physicians' Week, but let us not forget to thank every patient, colleague, mentor, instructor, nurse, tech and staff member who has helped us along the way. We are each a better physician because of their contributions.
Dr. Josh Sherman is an emergency medicine physician with Advocate Medical Group.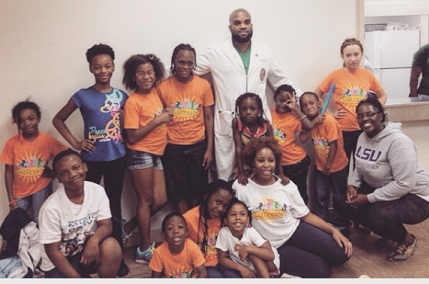 Related Posts
Comments
About the Author
Dr. Josh Sherman is an emergency medicine physician with Advocate Medical Group.