What disease do Americans fear the most?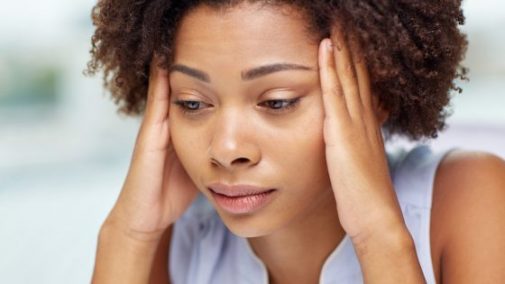 Cancer? Stroke?
No, the answer to which disease America fears most is Alzheimer's, or dementia, according to a Marist Institute for Public Opinion poll.
Right now, more than five million Americans are living with the memory-robbing illness, and by 2050, that number could more than triple to 16 million.
As the patient population continues to grow, experts are not only researching what causes Alzheimer's disease but also how to prevent it.
"We are continuing to look at the role neuroinflammation plays in the development of Alzheimer's," says Dr. Darren Gitelman, a neurologist at Advocate Lutheran General Hospital in Park Ridge, Ill. "Plaques, or clumps of protein, and tangles can trigger inflammatory response in the brain, killing nerve cells. The thought is if we can reduce inflammation, we may be able to lower the risks of acquiring the disease."
How to protect your brain
Dr. Gitelman recommends four key focus areas to help protect your brain:
Diet: A diet high in vegetables, nuts, berries, beans, poultry and fish, also known as the MIND diet, may lower the risk of Alzheimer's disease. Also, probiotics, bacteria that help protect your gut, may help minimize plaque in the brain.
Exercise: Cardiovascular activity for 150 minutes a week or 20-25 minutes a day can protect against Alzheimer's while also providing a variety of other health benefits.
Sleep: Adults, especially those over 40, should aim for seven to eight hours of sleep per night.
Stress reduction: Meditation, yoga and other calming activities can help create a healthier, more balanced mind state.
Treatment available now
While research and prevention are critical, there are currently treatment methods available to the millions currently suffering from Alzheimer's or dementia. Dr. Gitelman says a comprehensive approach requires interdisciplinary care that focuses on early diagnosis and treatment of the patient as well as ongoing family support.
"While we continue to learn more and more about causes and prevention, we have to also focus on those who need care right now. Dementia treatment is complex and time consuming," says Dr. Gitelman, who serves as senior medical director of the Advocate Memory Center. "Comprehensive care and education is essential to helping patients and their families."
To find out more information on memory disorders, cognitive changes and the advantages of early evaluation, visit the Advocate Memory Center.
Related Posts
Comments
About the Author
Janine Sheedy is a public affairs and marketing manager at Advocate Health Care in Downers Grove. She holds a B.A. in communications from Loyola University New Orleans and an MBA from Loyola University Chicago. She has more than seven years of communications experience, most recently serving as a public relations and marketing manager for the Illinois Hospital Association. In her free time, she enjoys traveling, reading and Green Bay Packers football. On September 9, 2017, Janine will be running for the coveted Musky Queen title at Wills Northwoods Inn.