Every day, more than 1,000 babies are born prematurely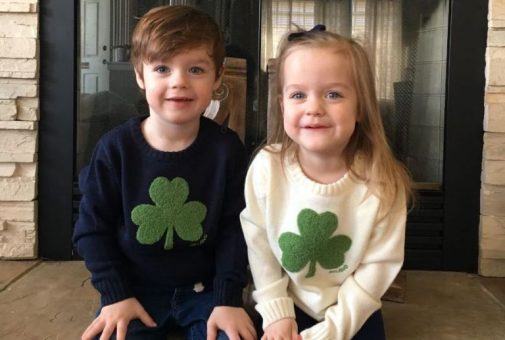 On average, 1,045 babies are born prematurely in the U.S. every day, according to March of Dimes. That's nearly 10 percent of all babies born.
Caitlin Blake, a labor and delivery nurse at Advocate Christ Medical Center in Oak Lawn, Ill., knows this reality all too well, especially since she and her husband struggled with getting pregnant and carrying their twins to full-term.
"As a labor and delivery nurse, it's disheartening to go to work every day and see families having healthy children when you are personally struggling with getting pregnant," says Caitlin. "But I trusted my physicians and knew we would get there one day.
After struggling to conceive, Caitlin and her husband Daniel were able to get pregnant as a result of In Vitro Fertilization, more commonly known as IVF.
"It was very difficult to experience infertility, but I knew there were so many resources for women like me with this problem, and I was very encouraged by that," says Caitlin.
At 27 weeks gestation, Caitlin went on bedrest for preterm contractions. At 31 weeks, she was admitted to Advocate Christ's High-Risk Labor and Delivery Unit for severe pre-eclampsia. She was treated with magnesium and received betamethasone in an effort to help the twins' lung development.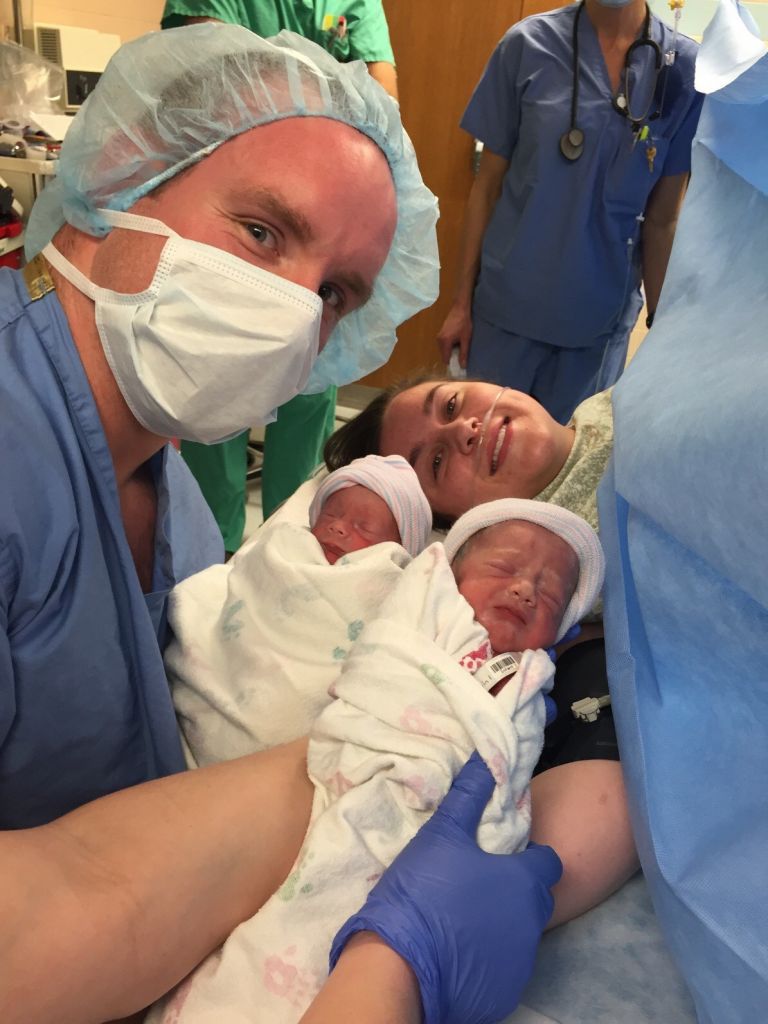 On January 5, 2015, twins Morgan and Henry Blake were born 9 weeks early at Advocate Christ, each weighing less than four pounds.
"I was lucky to be able to have my mother by my side for my delivery," says Caitlin. "She is a retired Advocate Children's Hospital Neonatal Intensive Care Unit (NICU) nurse and was able to comfort me by letting me know how the babies were doing. It was also an enormous relief to have doctors and nurses I trusted to care for me, Morgan and Henry."
Morgan and Henry were taken to the NICU since they had complications from their early arrival. Morgan was hospitalized for 40 days, and Henry was in the NICU for 42 days.
Henry was born with a Patent Ductus Arteriosis (PDA), a common heart problem premature babies experience. PDA happens when a heart valve that is open while the baby is in the womb doesn't close after birth naturally. This problem caused Henry to have fluid buildup in his lungs, and he wasn't urinating. He was treated with medication to close the opening instead of having an invasive procedure. He was able to avoid this invasive procedure due to the research and advancements March of Dimes supported. Morgan spontaneously perforated her bowel when she was three days old and required an emergency colon re-anastomosis, which was successful.
The twins also were treated by their care team with surfactant to help with their lung development. This is an advancement March of Dimes found to support lung development and is a staple in the care the NICU provides to babies with this problem.
Now, Morgan and Henry are exceeding all of their milestones and are ready to start 3-year-old preschool in the fall.
"They are best friends and love each other so much," says Caitlin. "Henry is such a sweet boy, and Morgan is a very inquisitive girl. They already know their ABCs and nursery rhymes. Their favorite thing to do is ride bikes and go to the park. They are inseparable and have to go everywhere together."
This June, Morgan and Henry will become a big sister and brother.
"They are very excited," says Caitlin.
Caitlin and her family have been chosen as a March of Dimes South Suburban Ambassador Family.
March of Dimes' mission is to improve the health of babies by preventing birth defects, premature birth and infant mortality. Click here to join and support Team Advocate Christ Medical Center by registering, participating, donating or volunteering for the South Suburban March for Babies Walk.
Related Posts
Comments
About the Author
Marrison Worthington, health enews contributor, is a public affairs manager for Advocate Health Care and Aurora Health Care. She is a graduate of Illinois State University and has several years of global corporate communications experience under her belt. Marrison loves spending her free time traveling, reading organizational development blogs, trying new cooking recipes, and playing with her golden retriever, Ari.