Which fruit topped this year's Dirty Dozen list (again)?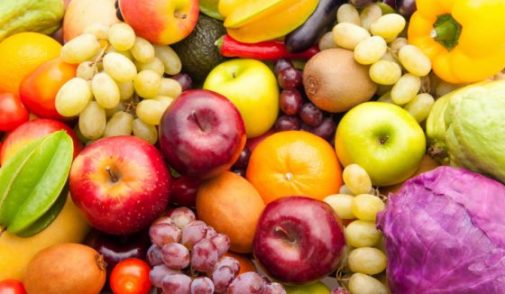 If you're meandering through the produce aisle, searching for the fruits and vegetables likely to have the least pesticide residue, skip the strawberries and head toward the avocados.
That's the message some consumers may take from the Dirty Dozen list released this week by Environmental Working Group (EWG). The non-profit, non-partisan organization says its mission is to empower people to live healthier lives in a healthier environment.
The group has been publishing a Dirty Dozen list for more than a decade as part of its Shopper's Guide to Pesticides in Produce. This is the third consecutive year strawberries have topped the list.
All of the items on this year's list were on the 2017 list, as well, although the order is slightly different. This year, the group added a 13th item: hot peppers.
EWG analyzes the most recent tests by the U.S. Department of Agriculture to compile the list. The group found that nearly 70 percent of samples of conventionally grown produce were contaminated with pesticide residues.
On the positive side, the group released a Clean Fifteen list of fruits and vegetables for which few, if any, residues were detected. Avocados top that list, followed by sweet corn and pineapples.
Before eating produce, the U.S. Food and Drug Administration recommends rinsing it thoroughly under running water. Alla Gutina, an Advocate Nurse and infection preventionist at Advocate Good Shepherd Hospital in Barrington, Ill., adds that that recommendation should be followed even if you don't plan to eat the skin.
"It's still important to wash your fruits and vegetables first so dirt and bacteria are not transferred from the surface when you're peeling or cutting," Gutina says.
Robert Carrara, a registered dietitian and diabetes educator at Good Shepherd, says it's a good idea to rinse produce – even if the bag it comes in indicates that it's pre-washed. He also suggests eating a variety of fruits and vegetables.
"That way, you have no consistent exposure to any specific type of residue," he says.
Here's the 2018 Dirty Dozen list in order:
Strawberries
Spinach
Nectarines
Apples
Grapes
Peaches
Cherries
Pears
Tomatoes
Celery
Potatoes
Sweet bell peppers
Plus: Hot peppers
This is the Clean Fifteen list in order:
Avocados
Sweet corn
Pineapples
Cabbages
Onions
Sweet peas frozen
Papayas
Asparagus
Mangoes
Eggplants
Honeydew melons
Kiwis
Cantaloupes
Cauliflower
Broccoli
Related Posts
Comments
About the Author
Kathleen Troher, health enews contributor, is manager of public affairs and marketing at Advocate Good Sheperd Hospital in Barrington. She has more than 20 years of journalism experience, with her primary focus in the newspaper and magazine industry. Kathleen graduated from Columbia College in Chicago, earning her degree in journalism with an emphasis on science writing and broadcasting. She loves to travel with her husband, Ross. They share their home with a sweet Samoyed named Maggie.