This crime happens every 98 seconds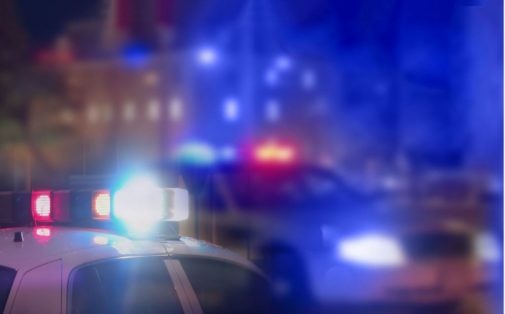 April is Sexual Assault Awareness Month (SAAM). The campaign was created 17 years ago to raise awareness and educate on the prevention of sexual violence.
Not sure what's classified as sexual violence?
Dr. Rian Rowles, a psychiatrist with Advocate Christ Medical Center in Oak Lawn, Ill. says, "Sexual violence or assault occurs when someone is sexually touched without giving consent."
RAINN (Rape, Abuse & Incest National Network) lists sexual violence as: rape, incest, child sexual abuse, intimate partner violence, sexual exploitation, human trafficking, unwanted sexual contact, sexual harassment, exposure and voyeurism.
According to RAINN, every 98 seconds, an American is sexually assaulted. Every eight minutes, that victim is a child.
Do you know the warning signs of sexual assault?
Protect yourself and others by learning the signs or refreshing your knowledge with Dr. Rowles and Dr. Gabrielle Roberts, a psychologist with Advocate Children's Hospital in Oak Lawn, Ill.
Dr. Rowles says these are some of the warning signs of sexual assault for adults:
Depression or persistent sadness, lack of energy, a withdrawal from normal activities and changes in sleep or appetite
Low self-esteem or body shaming
Anxiety around certain people or about situations that wasn't there before
Avoidance of certain places or situations
Self-harm and suicidal behaviors
Increased drug and/or alcohol use
Sexually transmitted infections
Spending less time with family or friends
Mentioning that their partner is pressuring them to make certain decisions, limit their contraceptive options or coerce them into sexual activity
Signs someone is controlling their modes of communication or ability to engage in activities
Black eyes, bruises or other signs of physical abuse
Dr. Roberts says these are some of the warning signs of sexual assault for children:
Advanced knowledge of or preoccupation with sexual topics
Sexual play with dolls/toys
Age-inappropriate sexual behavior, such as initiating sex acts with other children
Changes to mood or behavior, such as symptoms of depression or anxiety, misbehavior, suicidal behavior or self-injurious behavior
Changes to hygiene or grooming
Poor body image/low self-esteem
Difficulty with bedtime and/or nightmares
Fear of specific people or places
Regressive behaviors, such as bedwetting
Aversion to physical touch
Unexplained trauma to the genitals, bruises, pain or irritation/infections
Dr. Roberts also wants you to know that while warning signs are only listed for children and adults in this article, teens will also have signs for sexual assault. These signs are typically characteristics picked up from both categories.
"In most sexual assault cases, the victim usually knows the perpetrator," says Dr. Rowles. "This can make it difficult for someone to speak out. Additionally, many of the warning signs for sexual assault aren't always physical signs that are easy to see. By knowing some of these signs, you could help a survivor get the care and support they need."
If you're seeking support as a survivor, never hesitate to reach out for help. The National Sexual Assault Hotline is available at 800.656.4673. Advocate Christ also offers a range of services to help both survivors and their family and friends.
Related Posts
Comments
About the Author
health enews staff is a group of experienced writers from our Advocate Aurora Health sites, which also includes freelance or intern writers.