5 of the biggest health mistakes women make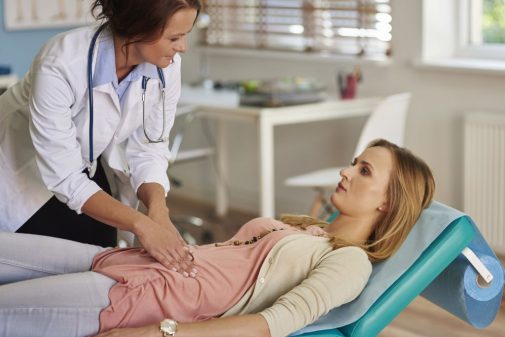 With a long list of competing priorities on your plate, your health can sometimes fall by the wayside.
But your health is the one thing that is guaranteed to stay with you all of your life — be it good or bad. Ignoring your health when you're young can feed into problems later in life.
Dr. Kara Vormittag, a sport medicine physician at Advocate Lutheran General Hospital in Park Ridge, Ill., shares five things women should do to take care of themselves before their 40th birthdays.
It is important for women even at a young age to nurture their bodies and not restrict their caloric intake to unsafe extremes. If you are not feeding your body the nutrients it needs, it will begin to take it from your bones and other places in your body. This can cause precursors of osteoporosis like osteopenia. If you are not a fan of milk, there are other ways to add calcium into your diet for bone health like lattes or juices with calcium in them.
A good way to know if your body is in balance is indicators from your period. If you have a regular period flow each month, this likely means that your body it getting the nutrition it needs. (However, if you are on hormonal contraception, this is not the best method for gauging your health because these are "forced" periods.)
It is important for you to take care of your pelvic floor at any age. It is considered part of your lower core. If you don't focus on this area in your workouts, it can lead to hip problems and pain, urination issues and sexual dysfunction. Pelvic floor dysfunction is highly unreported in young women. It can be caused by constipation, genetics, pregnancy, etc. Not sharing these problems with your physician can lead to painful sexual intercourse and other symptoms.
You should have a yearly physical. As you grow older, it is important to monitor other signs your body may be sending you.
Over scheduling. So many women are on the brink of burnout as they juggle their relationships, career, motherhood and more. They put themselves last, and their health suffers as a result.
Nutrition and exercise are two wellness pillars on most people's minds. However, sleep and stress management are coming to the forefront and are crucial when it comes to heart health.
"Overall, it is important for women to keep the four wellness pillars — sleep, exercise, nutrition and stress management — in mind to live a healthy life," Dr. Vormittag says.
Related Posts
Comments
About the Author
Marrison Worthington, health enews contributor, is a public affairs manager for Advocate Health Care and Aurora Health Care. She is a graduate of Illinois State University and has several years of global corporate communications experience under her belt. Marrison loves spending her free time traveling, reading organizational development blogs, trying new cooking recipes, and playing with her golden retriever, Ari.