Here's how to give your kids a head start in school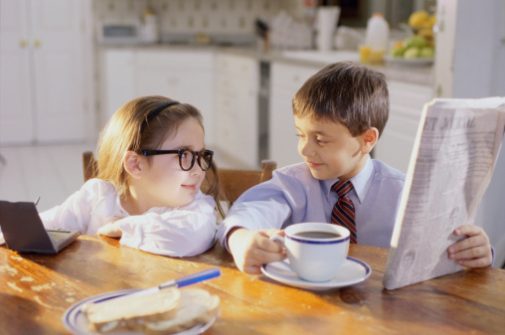 Reading to your infant or toddler may be giving them a social, as well as academic, boost once they go to school, according to a pair of recent studies.
Research has established a bevy of benefits from parent-child book reading, particularly in the areas of language and literacy development. But now, results from separate studies from New York University School of Medicine (NYUSM) and Hong Kong University show that kids whose parents read regularly to them in their earlier years had better social skills and exhibited less disruptive behavior in school.
The NYUSM researchers split 675 families, with children from 0-3 years old, into two groups. One group took part in an ongoing program that promoted parent-to-child reading and provided coaching to maintain a regular reading habit. The other group served as the compare group and did not take part in the program.
After following up with the children 18 months after the end of the program, results showed the kids maintained the behavior (less hyperactivity and aggression than the comparison group) and attention skills they gained during the program.
The researchers from Hong Kong analyzed data from 18 previous studies that included 3,264 families from varied backgrounds. Results showed that kids who participated in reading programs had better social and emotional skills, behavior and literacy than children who didn't.
"These studies add to the body of evidence that clearly underscores the value of reading by parents – and time spent together reading – to the development of children," says Dr. William Seng Tan, a family medicine physician on staff at Advocate South Suburban Hospital in Hazel Crest, Ill. "The social benefits confirmed by these new results just further reinforce the considerable power of reading time."
Parents benefit, as well, from reading to their small children, shows the Hong Kong study results. The adults in the reading programs had less stress and anxiety and more confidence in their parenting skills than parents not involved in the programs.
"The shared experience of reading together is quality bonding time for parents and kids," says Dr. Tan. "Sitting with a child in a quiet, controlled reading environment often can be a very beneficial de-stressor for many busy adults."
Related Posts
Comments
About the Author
Nate Llewellyn, health enews contributor, is a manager of public affairs at Advocate Medical Group. Nate began his career as a journalist and builds daily on his nearly 20 years of writing experience. He spends most of his free time following his wife to their two sons' various activities.